Auckland's iconic and rugged west coast beaches play a central role in The Wilds, an American drama streaming series making waves on Amazon Prime Video.
Executive producer Amy B. Harris says while the landscape may have felt inhospitable at times, the manaakitanga of Auckland's screen industry ensured an incredible shoot.
The crew were consummate professionals but unbelievably warm. In the US, I'm very much used to working on sets with a strong sense of community, which can take years to come by. In Auckland this happened almost instantaneously, and it was beautiful.
Part survival drama, part dystopic slumber party, The Wilds tells the story of a group of teenage girls from different backgrounds who must fight for survival after a plane crash strands them on a deserted island. As the thrilling drama unfolds, a major plot twist is revealed – the girls are unknowingly on the island as part of a social experiment.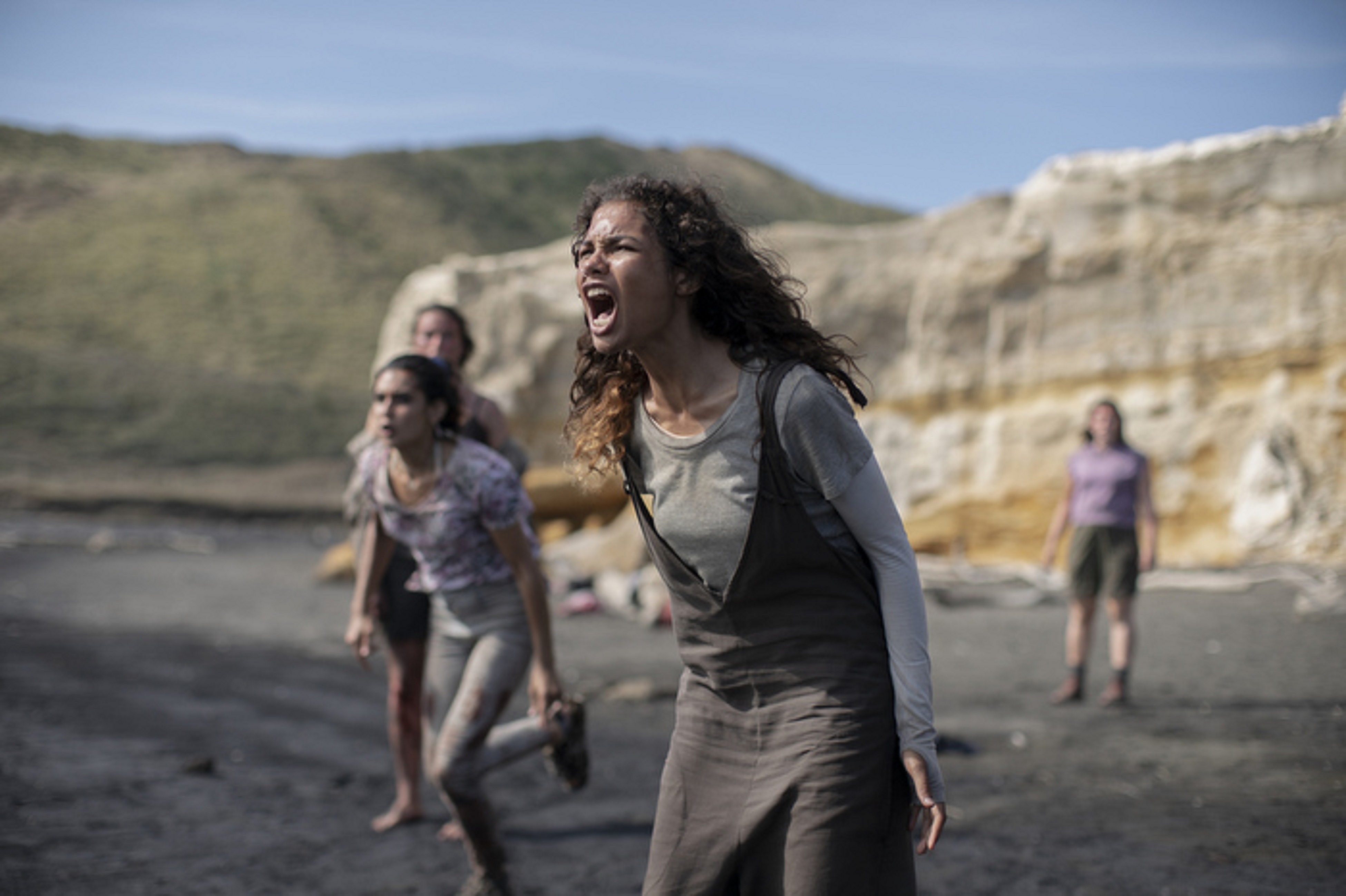 Created by Sarah Streicher, who also serves as executive producer alongside Harris, The Wilds is a 10-episode Amazon Original series co-produced by Amazon Studios and ABC Signature – a part of Disney Television Studios.
Sarah, who filmed The Wilds pilot in Auckland in 2018 and returned to shoot the remaining episodes from September 2019 to February 2020, says the production chose the region for its black sand beaches, which presented both opportunities and challenges.
"Auckland's west coast was perfect because we didn't want the island to feel tropical – we wanted it to feel beautiful, enormous in scope and a little forbidding too. In some ways the environment beat the crew down, in the same way we hoped the castaways would feel on the island."
Island scenes for The Wilds were initially filmed at Te Henga Bethells Beach, but as the area became busier in the warmer weather and the plucky northern New Zealand dotterel began to nest, the production wrote an evacuation camp into the story and relocated to Karioitahi Beach on south Auckland's Āwhitu Peninsula.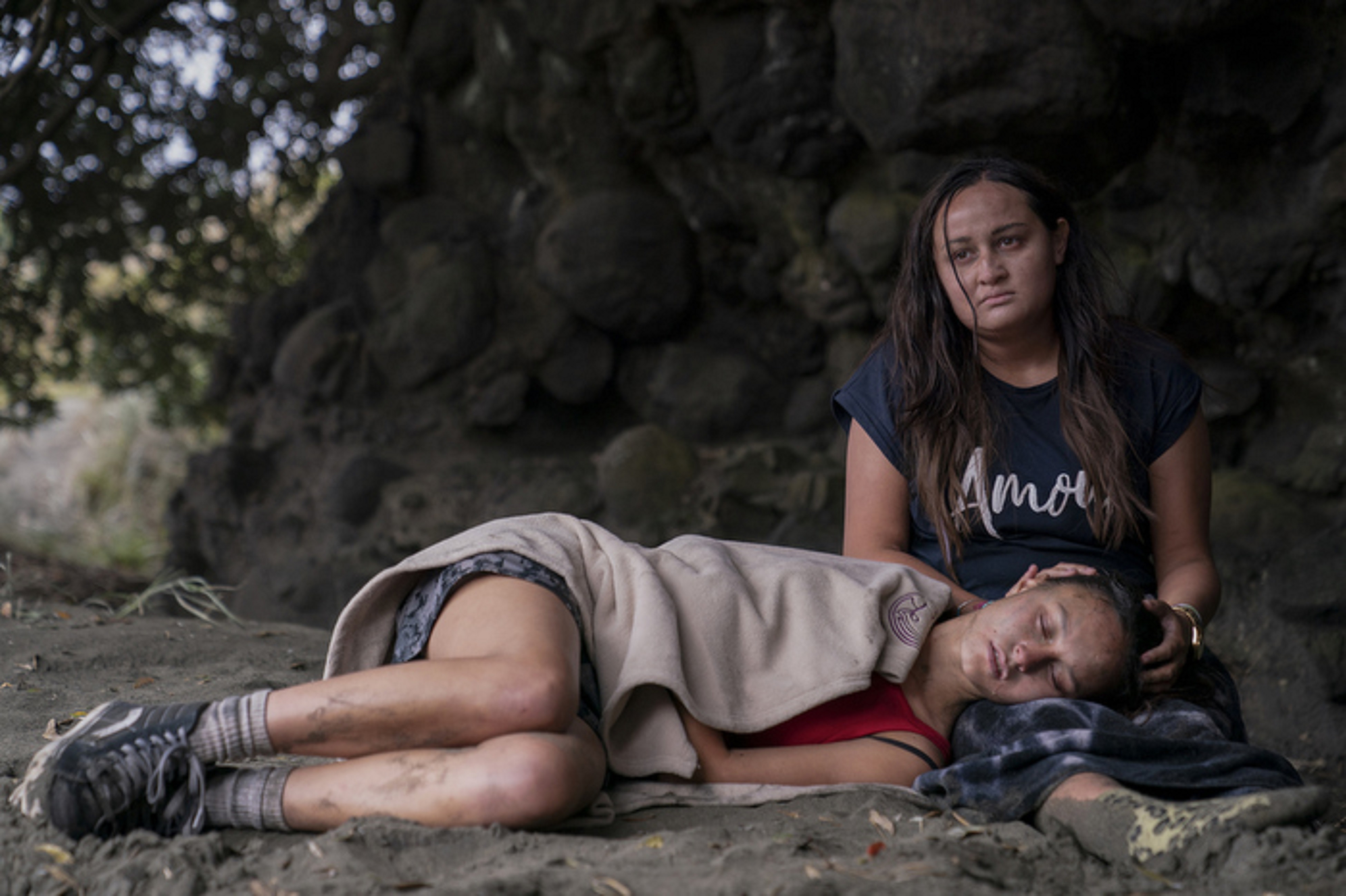 Amy, who is known for producing large-scale location sets for the Sex and the City television series and movies, says the scope of the series was unlike anything she had experienced before.
From the stunts to the backstory locations and the beaches, it was a huge undertaking, but it didn't feel like we were up against it. If anything, it added to the experience of creating a unique survival story.
In addition to Te Henga Bethells Beach and Karioitahi Beach, filming took place at a diverse range of locations across Tāmaki Makaurau Auckland, demonstrating the region's versatility as screen destination.
Each character's backstory was filmed in Auckland, except for a montage filmed in Los Angeles. Screen Auckland facilitated filming at locations including Henderson's West Wave Pool and Recreation Centre, Mercury Lane, Fort Takapuna Reserve, and Magazine Bay – which became another island where the experiment headquarters was based.
Sets were constructed at Studio West in Glen Eden, including the experiment headquarters and post-rescue facility, while a warehouse in Avondale housed an impressive night beach set where green screens were used to create the island's ominous after-dark world.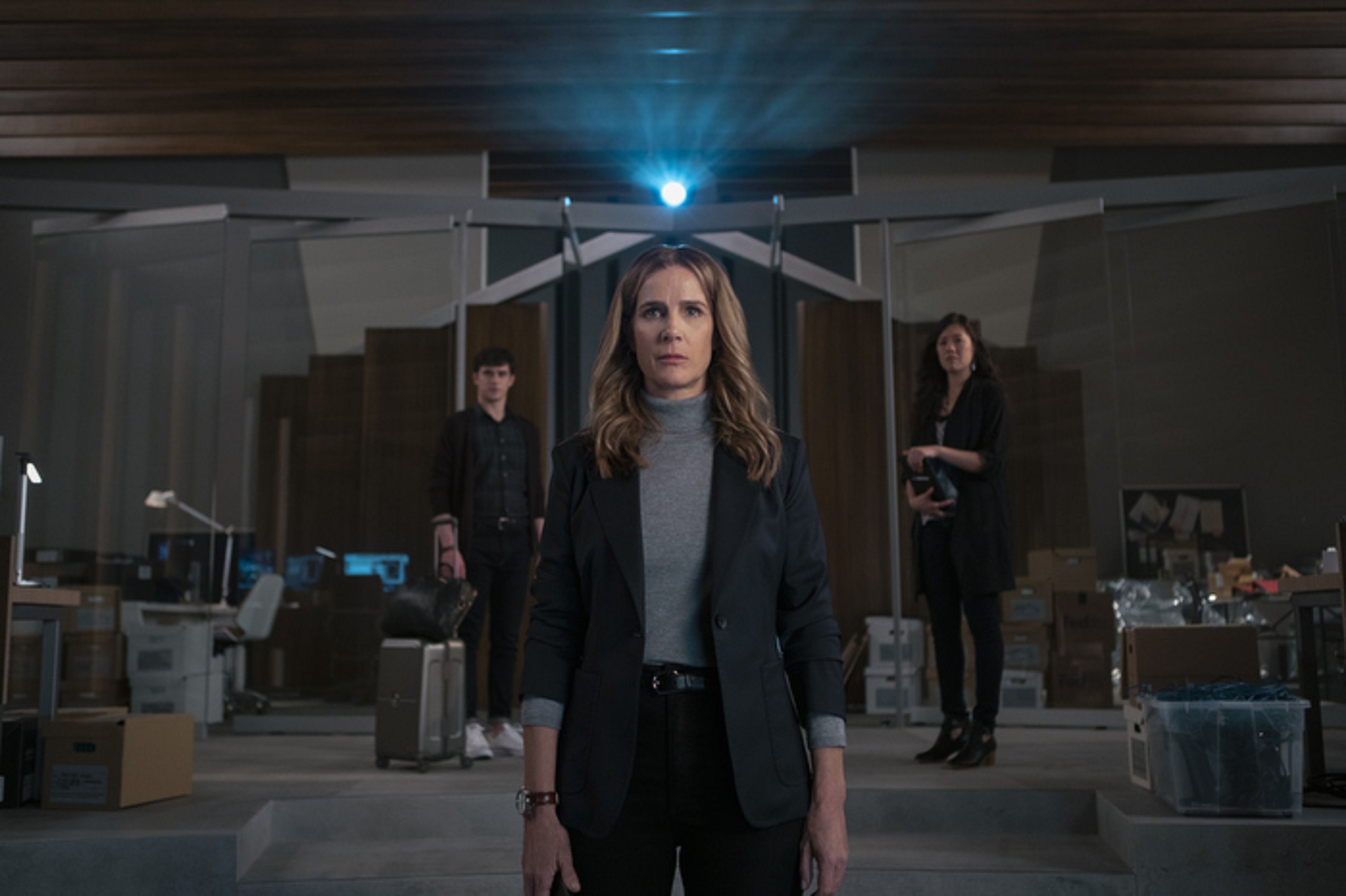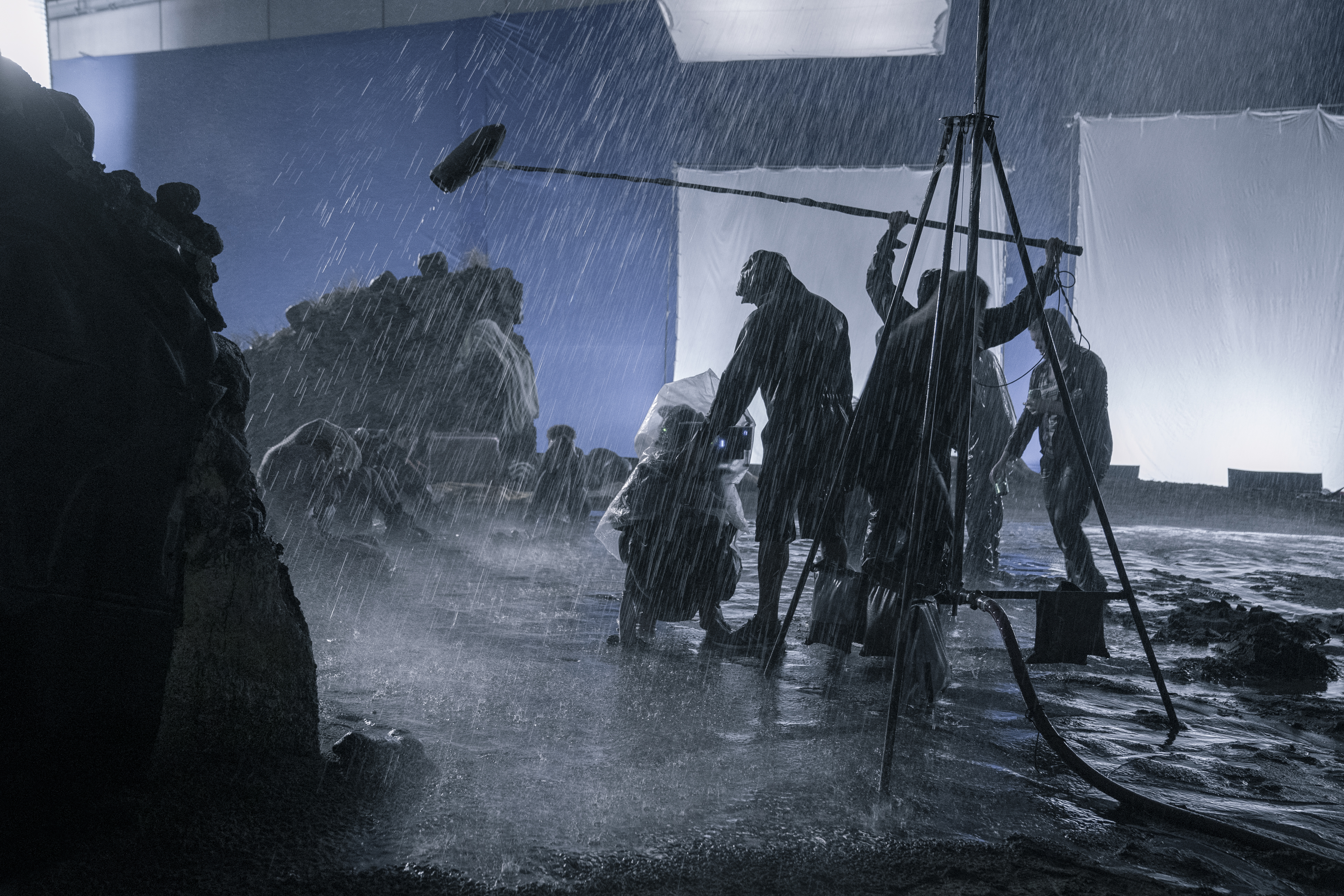 While the production was mostly immune to the impact of COVID-19, Amy says the pandemic affected a shoot scheduled for mid-February.
"The post-rescue facility was based on the idea of a tunnel system and we found some fantastic old military tunnels at Army Bay. When New Zealanders returning from Wuhan were quarantined in the area, we weren't able to use the location and ended up shooting those scenes back in California."
The series stars industry veteran Rachel Griffiths, as well as a mix of familiar and fresh faces that include Kiwi Erana James, Sophia Ali, Shannon Berry, Jenna Clause, Reign Edwards, Mia Healey, Helena Howard, Sarah Pidgeon, David Sullivan, and Troy Winbush.
Sarah says local actors were used for most day-player roles and their talent made a notable contribution to the series.
"Along with Erana James, who did a fantastic job in the core role of Toni, Joe Witkowski was incredible as Experiment Controller Gretchen Klein's sycophantic, eager-to-please assistant. He was such a superstar – it's a smaller part but it's the grace notes he hit that really make those scenes believable and lovely."
More than 100 local crew worked on The Wilds for the duration of the shoot and Amy says she cannot speak highly enough of their professionalism and care.
The local crew were a spectacular group of people. They created a community that supported the actors and navigated very difficult shooting conditions. They're one of the best crews I've ever worked with.
Sarah echoes Amy's sentiment, saying the support she received from the local crew enabled her to grow personally and professionally.
"As someone relatively new to the industry, I had some trepidation around my role as creator and director. The warmth, patience and kindness of the Auckland crew really mitigated those feelings. I felt supported and held and was able to come into my own a lot faster and with a lot more confidence."
Sarah appreciated the support of Auckland's wider screen industry, saying the personal care of Jasmine Millet, Screen Auckland Manager at Tātaki Auckland Unlimited is a lasting memory.
"My parents came to Auckland for a holiday and actually got a bit lost. Jasmine picked them up and showed them around and they still talk about her hospitality to this day."
The series was filmed in Auckland during a period when female-driven productions dominated the region's screen landscape, with director Niki Caro at the helm of Disney's $420 million live-action remake of Mulan, and director Claire McCarthy and producer Lisa Chatfield leading the six-part television adaptation of New Zealand author Eleanor Catton's Man Booker Prize-winning novel, The Luminaries.
The core characters of The Wilds represent eight very different young women from different walks of life and Amy says it makes sense for women to have women telling their story.
"A lot of people have been talking about The Wilds and the number of women behind the camera, which surprises me. I know it's not the norm yet, but it is becoming more the norm and it makes sense – we know their stories because their stories are our stories."
The Wilds premiered on Amazon Prime Video in December 2020 and went on to become a runaway success, with the series renewed for a second season. While the second season will be filmed in Australia, Sarah says Auckland holds a special place in her heart.
"The personal and professional memories for me of living and just being a human in Auckland – it's remarkable. I don't know that I've been happier and a lot of that is professional fulfilment feeding the personal, but I've also made treasured life-long friends. It's very special."
Watch The Wilds on Amazon Prime Video today.