After making your organisation an attractive place for our newest generation, you'll want to make sure you set them up for success in their early days.
A recent study by BambooHR shows that many people are increasingly leaving their employment shortly after joining, and much of this is down to how they are onboarded. 
It should be concerning to hear that 31 per cent of new hires are leaving their organisations within the first six months of employment. This is largely down to a mismatch in expectations, a poor experience of the work itself, and failure to develop strong relationships with their leader.  
Don't be tempted to think that your new hire will have to prove their worth by filling their early days with low-value jobs or tick-box learning activities. 
With some effort, you can create an experience designed to orient your new people at the things that will be important for them to succeed in their role, whilst helping them fall in love with their workplace. 
A few weeks ago, I had the pleasure of talking to young Pasifika talent Latayvia about her expectations for her first few weeks in her new role - her response was simple, and telling. "I want to be meaningfully engaged and I don't want to be made to feel stupid". With that in mind, I think that there are five key things you can do to help people like Latayvia feel welcome, needed, and valuable.  
1. Support building connections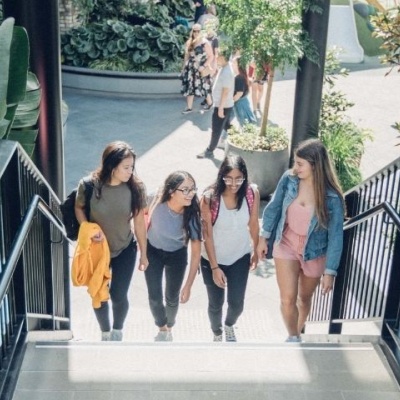 Unless you are the most gregarious extrovert, forging new relationships in a new workplace can be daunting. It's especially hard if you're doing it for the first time in your life. As an employer, you can help make connections for them. Think carefully about the people they'll need to work with in order to be successful in their roles, and schedule conversations for them - at least for the first time, but preferably for a period covering the first three months. 
You are the best judge of how frequently they should be connecting and what they should be talking about, so use your influence to make it happen. 
Check in with them regularly to ensure that the conversations are taking place, and ask your rangatahi and your experienced hire what they are discussing to ensure they are remaining on track. 
Designate a buddy other than the hiring manager. A buddy isn't just someone to have a coffee with every so often - it's a valuable outlet for questions, observations, and concerns relating to culture, systems, processes, and the "way that things are done around here". Choose someone who has the time and willingness to help… and make sure it isn't someone from HR.
2. Welcome fresh eyes
One way for rangatahi to add value immediately is by providing "fresh eyes". Encouraging your new hires to observe what they see and think about ways in which things could be done differently can help them feel (and be) useful, and to help you and your organisation gain fresh insight into things you may not be aware of. 
What's important here is to ensure that there is no expectation that your new hire does anything with their observations for at least the first three months - simply observe and gather. Latayvia was asked for her views on "where old dogs might be taught new tricks". Ultimately, this is about making sure that your young hire is empowered to have a point of view, and valued for their fresh perspective. Feeling a sense of "appreciated autonomy" so early in a new role can drive significant role satisfaction and engagement.
3. The AMA approach
"Ask me anything". Words that build trust, confidence, and a connection. It shows a willingness to be vulnerable and demonstrates to your youngest team member that you've got their back. 
I recall saying "ask me anything" to youth hires I've made in my career, and often the questions have been about life skills rather than complexities in their work. 
Giving your hires a safe space to talk to you about anything they want to chat about is a sure-fire way to build lasting relationships. 
Building a culture where "ask me anything" is experienced no matter who your new hire talks to will mean that your young talent is able to get multiple perspectives quickly, and can build new relationships straight out of the gate.
4. Provide a safety net
Helping people to learn in a safe way is critical. That doesn't mean sitting looking at endless e-learning modules or watching LinkedIn Learning on repeat. Learning the job, whilst on the job, with a person who is able to coach, guide, or mentor them is essential. It means that they can practice new skills with someone who has more experience, and they can be given supportive feedback on where they can improve. 
It's important for an employer to make sure that you manage your existing team's expectations here - practice doesn't make perfect (as they too often say). Practice only ever makes polished, and that's enough for your people and your new youth talent. Latayvia will make mistakes in her new role - that's ok - it's a critical part of the learning process. Fortunately, her leaders have given her the safety to do so without fear of judgment, and an opportunity to discuss her learnings.
5. Take deliberate care
Knowing that many new hires tend to leave organisations within their first six months means that we can be deliberate in introducing connection points to discuss how both you and your new rangatahi hire are experiencing the onboarding process. Scheduling in-person connection points to have an open and honest conversation about what's working and where they would like more help will ensure that they have the support they are looking for, and ensure that you get the feedback you need to reshape the experience to continue to improve it. It's usually at around three months of employment where people begin to assess if they've made the right choices, so schedule in a catch up then at a minimum.
These catch-ups can be used for so much more than just checking in about their job - here you have a real opportunity to get to know the whole person - their culture, their beliefs, their values, their life experiences, what drives and motivates them, and what will help them feel deeply satisfied in the workplace. A genuine desire to get to know the person can foster a sense of belonging and togetherness.
The beauty of all of this is that following these steps will help more than just your junior new hires - they'll help your people feel more comfortable in sharing their experience, skills and knowledge, and will help you build a supportive and nurturing culture that grows talent wherever you put it. 
Give it a go!
Author: Nick Mackeson-Smith: Chief Curiosity Officer at Five NZ and Co-Founder of Anywhere Culture Nick is driven by building awesome people, cultures and organisations. He has led transformative programmes in agile, people technology, diversity and inclusion, mental health and wellbeing, mindset and behaviour change, ways of working and learning enablement. Nick has 20 years of experience in doing the small stuff and the very big stuff at some of the world's and NZ's leading organisations, and is very interested in building great employee experiences that drive great customer experiences which drive great business outcomes.