The impact of COVID-19 on live events has been felt around the world, but Barbara Glaser says nimble thinking has seen Auckland musicians continue to connect with audiences and bring joy in a challenging time. 
Barbara is Chief Executive Officer at Auckland Philharmonia Orchestra (APO), the largest professional performing arts organisation in Tāmaki Makaurau. In 2020, the orchestra was forced to close the doors to its concert halls for the first time in its 40-year history, due to the coronavirus pandemic. 
"It is certainly not the kind of 40th birthday celebration any of us were expecting. It was going to be a big year with lots of wonderful concerts planned for Aucklanders, who we feel a deep sense of commitment to and are passionate about engaging with." 
Barbara says throughout the pandemic, APO's challenge was to maintain a connection with its audience, at a time when people couldn't physically be together. The orchestra achieved this by moving quickly to a digital offering – prioritising new content and re-packaging existing content.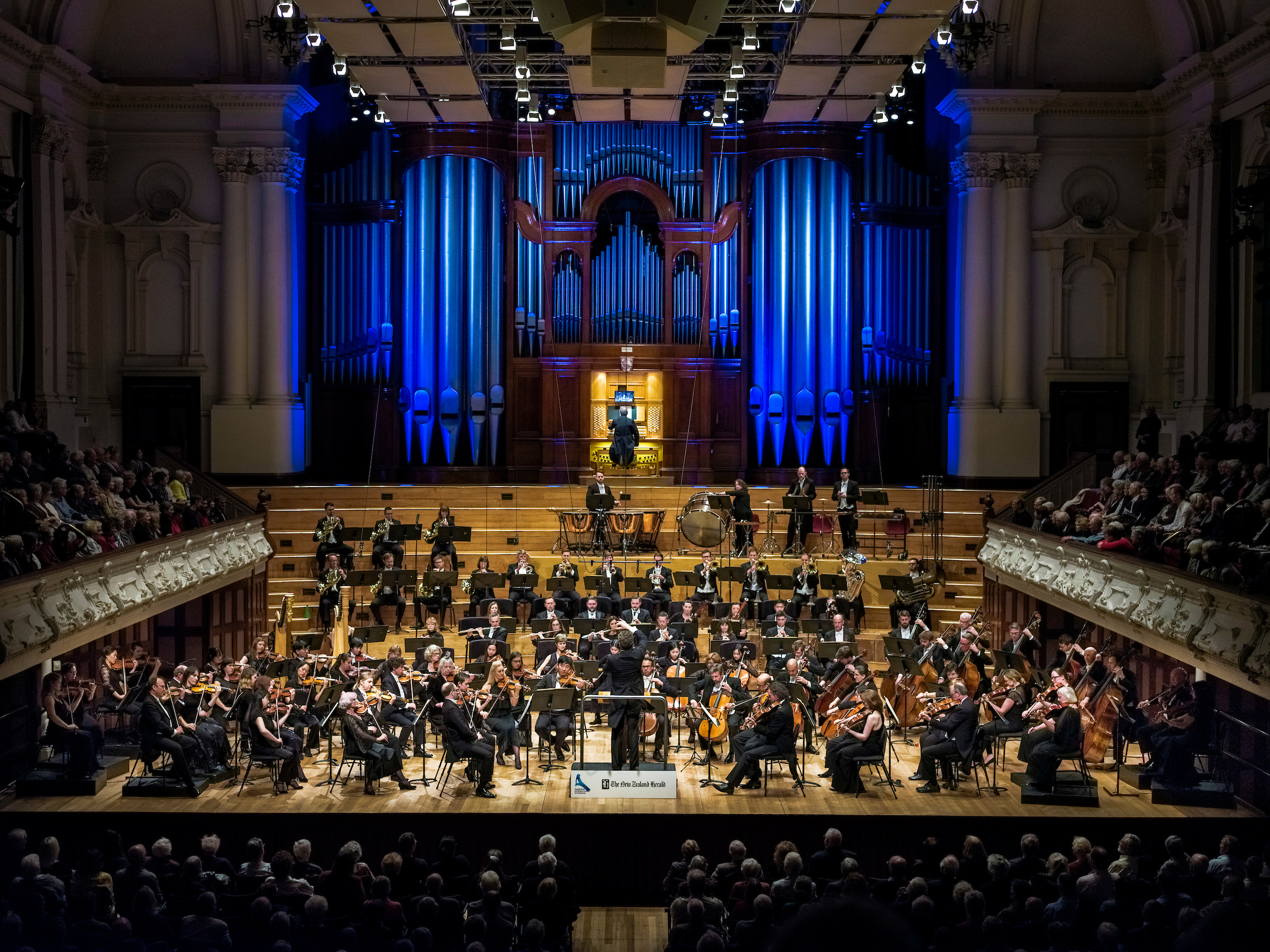 There's no substitute for being in a live environment, but livestreaming concerts was a fantastic way for us to stay present for our audiences, who have supported us for such a long time.
Traditionally performing more than 70 in-person concerts and events throughout the year, APO launched its digital series, Auckland Philharmonia Orchestra Encore Livestreams, the week New Zealand went into the initial COVID-19 Alert Level 4 lockdown. 
Barbara says while the orchestra has been livestreaming concerts for many years, the number of performances and the size of the audience reached increased significantly in 2020. 
"Through the period of lockdowns from March to September, APO livestreamed 17 performances, achieved 4 million views, and took Auckland-based talent to audiences in 29 countries. We're proud of this increase on the previous year, where digital content shared and livestreamed achieved 240,000 views."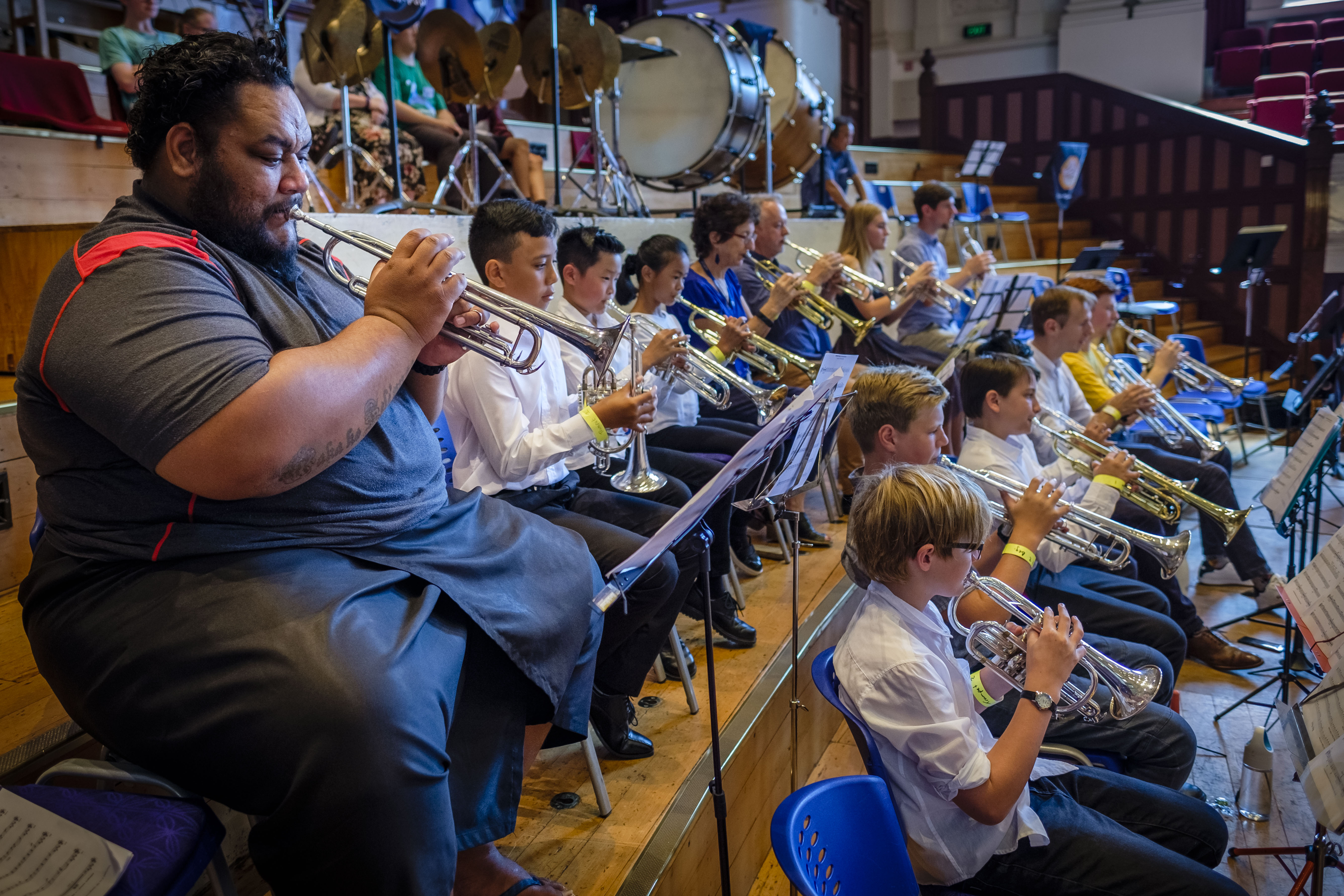 Barbara explains through a challenging year, it was reassuring to experience the loyalty of APO donors, subscribers, and business partners. 
"Understandably, it's been very disappointing for people unable to attend the concerts they were looking forward to. However, they've stood by us and with the help of our fantastic partners including livestreaming specialists JX Live and classical music radio station RNZ Concert, we've continued to reach people with our music." 
Throughout 2020, the orchestra continued its APO Connecting education and outreach activity, which Barbara says shares the importance of music-making with young people, elderly and diverse communities, by taking the world of orchestral music beyond central city concert halls to people across the region. 
"We've really tried to stay connected with people during COVID-19 and we've done that through lots of different ways. Along with livestreaming, we made lots of new educational content and we had fun with things like puppets, supported by our friends at Whoa! Studios, an innovative west Auckland studio and theatre." 
Barbara reiterates that while a livestream is no substitute for a live performance, taking the orchestra's activities online has benefited both the audience and musicians. 
We've really focused on staying true to who we are while embracing digital channels. It's been lovely to still move people with music in different, yet meaningful ways, and that's been very affirming for the musicians too.
Barbara's view is echoed by APO Aspiring Musician, Lachlan Grant, a 20-year-old Auckland-based tuba player who has benefited from the APO Connecting programme. 
As an APO Young Achiever – a select group of aspiring musicians who come together to perform and gain an understanding of working as a professional musician – Lachlan has first-hand experience of how it feels to perform without an audience. 
"The digital experience was tough because we didn't get to have an in-person connection with the audience and sometimes, not even other musicians. It feels so different without people to read and react to. However, we still put everything into it, and it's been rewarding to see the results we've had." 
Barbara says the rewards of APO's digital offering in a year of upheaval go beyond audience numbers. 
We've had beautiful messages from people saying just how much our music meant to them when they were going through extremely difficult personal and family circumstances because of the pandemic.
Barbara believes messages such as these show that music matters and she is excited for the future of the sector in Tāmaki Makaurau Auckland, which as a UNESCO City of Music, identifies creativity as a strategic factor for sustainable urban development. 
"Seeing the growth of Auckland and how music and the arts can help cement the identity of the city – in all its variety and all its diversity – is so inspiring. APO's got a really important role to play in that and I'm really excited about it." 
First image not promoted
1
Number of Images
3