The impact of COVID-19 on Auckland's visitor economy is significant and ongoing, but before the disruptions of 2020, Cam Bowen found his business navigating another 'pandemic' of sorts.
Cam is Founder of AWOL Adventures, an adventure tourism business operating in the Waitākere Ranges Regional Park. For more than 20 years, Cam and his team of experienced guides have provided people with the opportunity to explore the area's stunning native rainforest while experiencing the thrills of abseiling, canyoning and caving. 
The Waitākere Ranges area is so beautiful, and we take people into another level of being in the bush. You're not just on a track admiring the beauty around you, you're in amongst it and it's exhilarating.
Prior to the COVID-19 pandemic, Cam's business suffered a major blow due to kauri dieback – a disease affecting New Zealand's precious native kauri forests caused by a microscopic organism that lives in soil and is moved around by people and animals. 
"In 2017, they started talking about closing the Waitākere Ranges to mitigate the impact of kauri dieback disease. By early 2018, a rāhui had been placed over the area to protect the forest, the council closed tracks, and we found ourselves with no access to the canyon and unable to operate our business."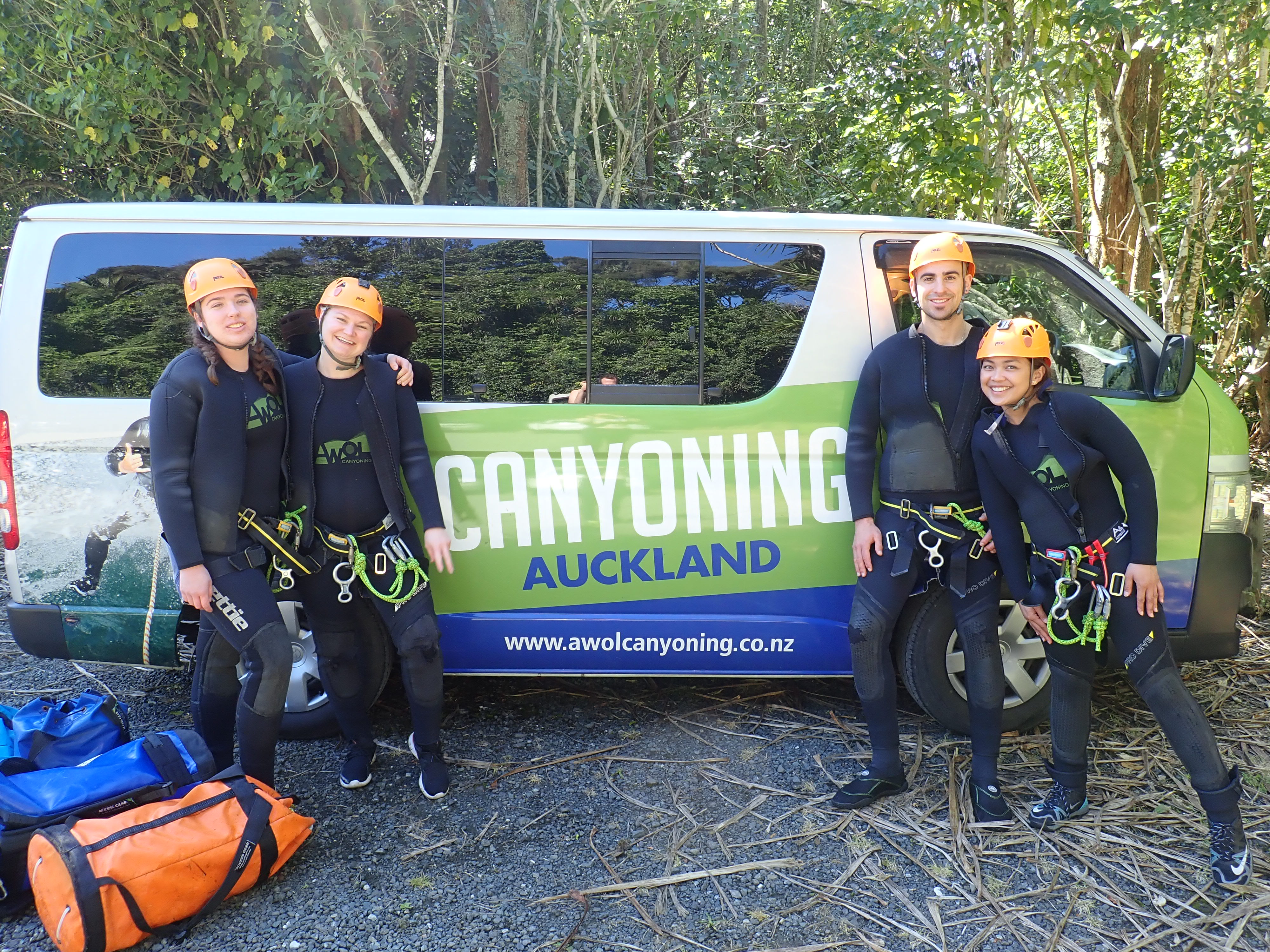 Cam says while the Waitākere Ranges Regional Park closed for the right reasons, it was heart-breaking as a business owner to face letting staff go and shutting down. However, partnerships and adaptability have seen AWOL Adventures take on a new role and play an important part in the park's recovery.  
"Auckland Council knew the closure had affected our business greatly and reached out to us because it was establishing a labour force to get the tracks up to standard to reopen. For us, this was the light – we had a job again." 
By partnering with Auckland Council, Cam and his team embraced the notion of 'pivoting', long before it became common business practice due to COVID-19. 
We repurposed ourselves and went from tourism into construction and landscaping. We trained hard, developed skills in a different industry and gained an understanding of health and safety protocols outside tourism.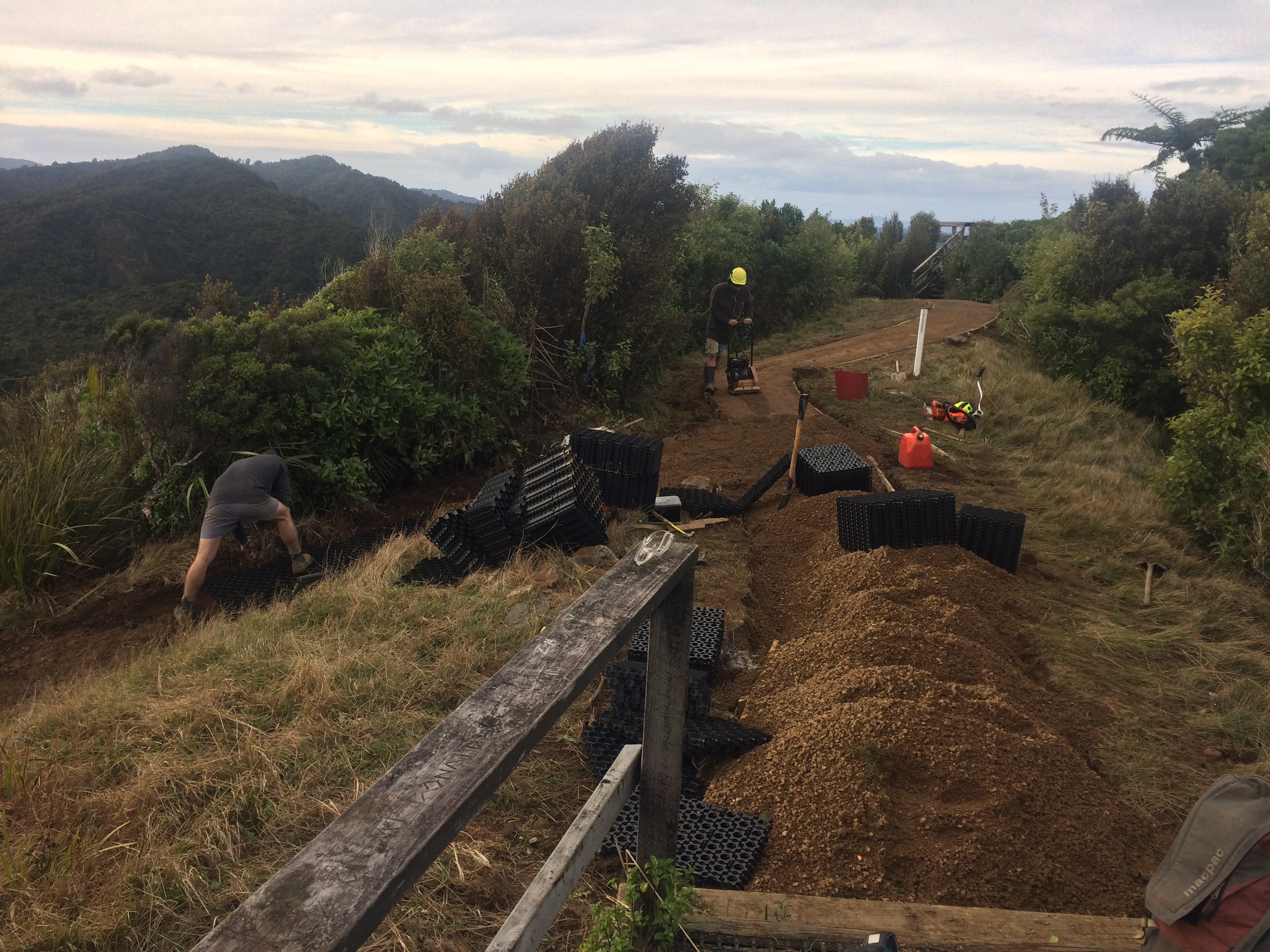 Cam and his team have worked with regional park rangers for three years, creating a dry-foot experience for visitors to the Waitākere Ranges. Their work involves placing gravel on tracks and installing drains sideboards and staircases, so the possibility of people moving mud containing the kauri dieback pathogen through the cherished forest is greatly reduced. 
By embracing new partnerships and change, Cam and his team remained employed, tracks in the Waitākere Ranges including Kitekite Falls Path and Mercer Bay Loop Path began to reopen, and AWOL Adventures resumed operations. However, Cam explains there were more challenges ahead. 
"We'd just got the canyon open again after kauri dieback and then COVID-19 came along. All of a sudden, we could see this would be another major event for us. Luckily, we still had the track work and still do." 
Cam says despite three tumultuous years, by being nimble and taking on track remediation work, AWOL Adventures has continued to operate while giving back to the community. 
"It's been an incredibly tough time, but we feel lucky to be doing what we're doing – working in an environment that we love, making a difference to the well-being of our kauri forests and creating world-class walking tracks."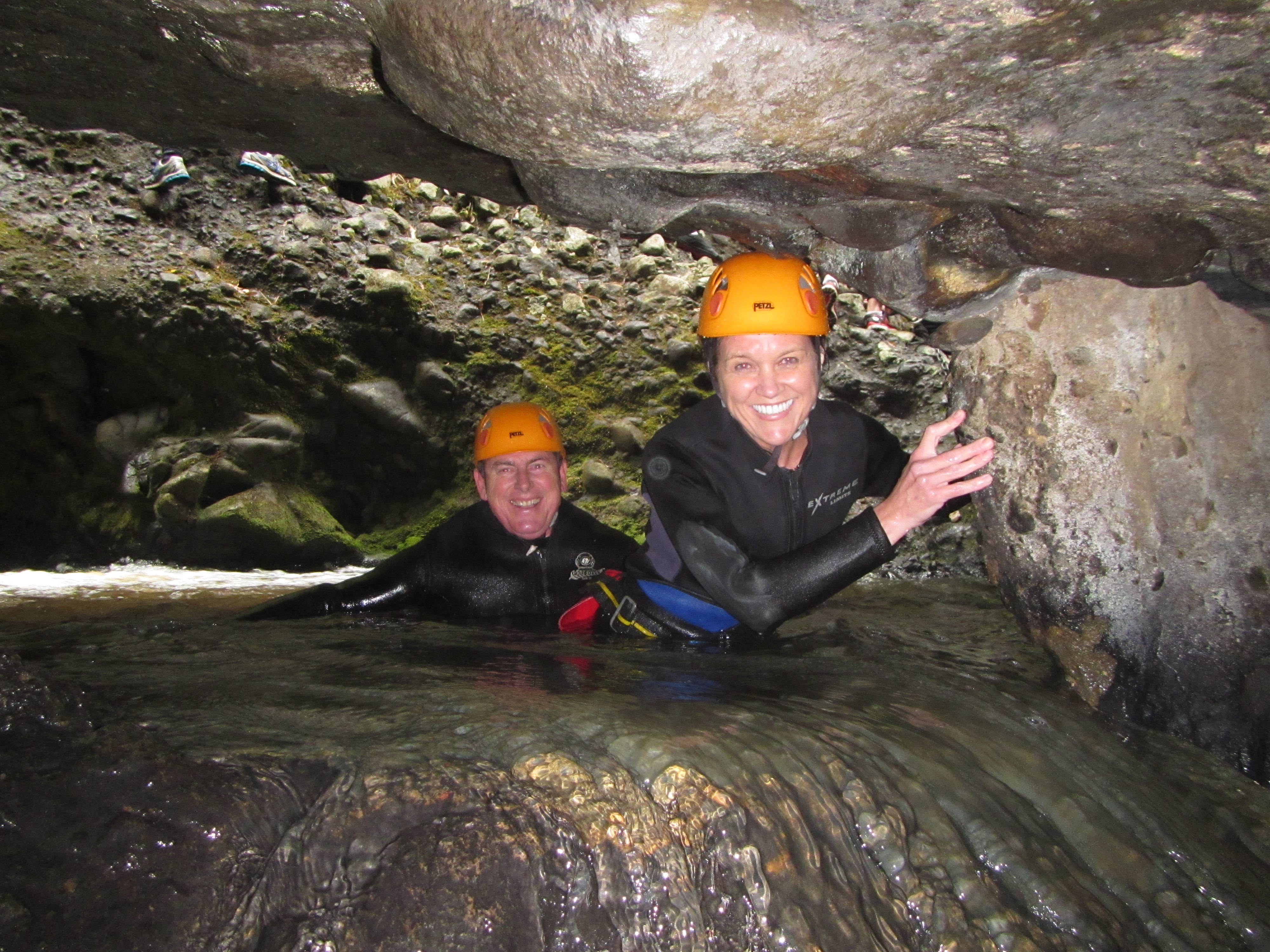 While COVID-19 remains an ever-present risk this summer, Cam says the stunning Waitākere Ranges Regional Park can provide locals and visitors to the region with some welcome respite. 
Time in nature is a holiday from life. You get out there and you have a day of adventure where you're not thinking about anything else, except what you're doing in the moment and that's worth so much.
Cam is optimistic for the future of the tourism sector in Tāmaki Makaurau. He believes the downturn due to border closures provides an opportunity for the sector to consider how it can innovate and do things better than before. 
"There's good people, there's good knowledge and there's beautiful places. I think it will be an industry that just bounces back." 
First image not promoted
1
Number of Images
3