In 2018, Joel Macreadie co-founded a unique trade collective, to increase productivity and efficiency on the job. In 2020, he's discovered the benefits of collective approach go beyond business.
COVID-19 has devastated a lot of us in the trade but in our collective, we've been able to network together to pick up jobs and more importantly, lean on each other for support.
Joel's collective is The Build Collective, a group of west Auckland-based tradies who through the simple act of sharing an office space, recognised that being together under one roof enabled them to streamline the build process for their businesses and their customers. 
Together, Macreadie Builders, Campbell Plumbing and Gasfitting, Precision Earthworks and Drainage, and KR Electrical form The Build Collective, servicing mid to high-end residential building customers, who Joel says appreciate the collective approach. 
"Our customers have been very impressed with the combined knowledge everyone brings to the table. When you come to the collective, all our trades are here. We'll work with you from the moment you have the job conceived in your head, all the way through to efficient planning and execution, with advice from each trade along the way."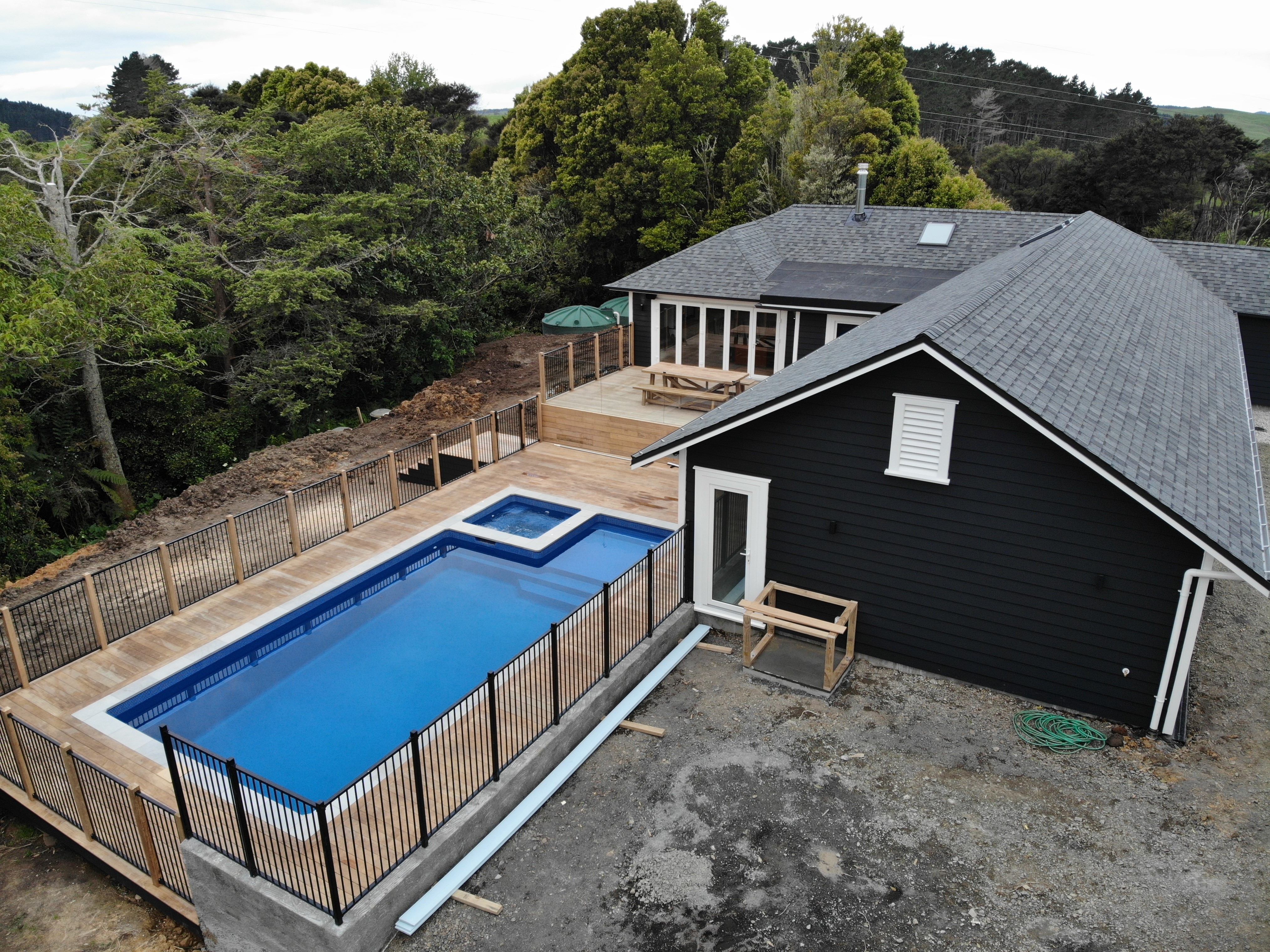 The thriving collective ground to a halt when the nationwide Alert Level 4 lockdown hit in late-March, but Joel says together, they used their networks to hammer out a slightly different approach to ensure business survival. 
"With the nature of COVID-19, things were moving very fast and we were losing contracts. Using our networks, we were able to pick-up a commercial job building a fire station in Pokeno. Now, we're west-Auckland residential builders and commercial work outside the region is not what we do, but we diversified and that is what's got us through." 
Joel says that by diversifying, the collective was able to keep its staff employed, and he's grateful for team members' willingness to step outside their comfort zone when times were tough. 
"We were honest with the team from the beginning, so they understood there wasn't a lot of work and things would be different for a while. They were willing to travel for a job they wouldn't usually do and that's inspiring. I'm so proud of how they've handled it and pulled together to get the collective through."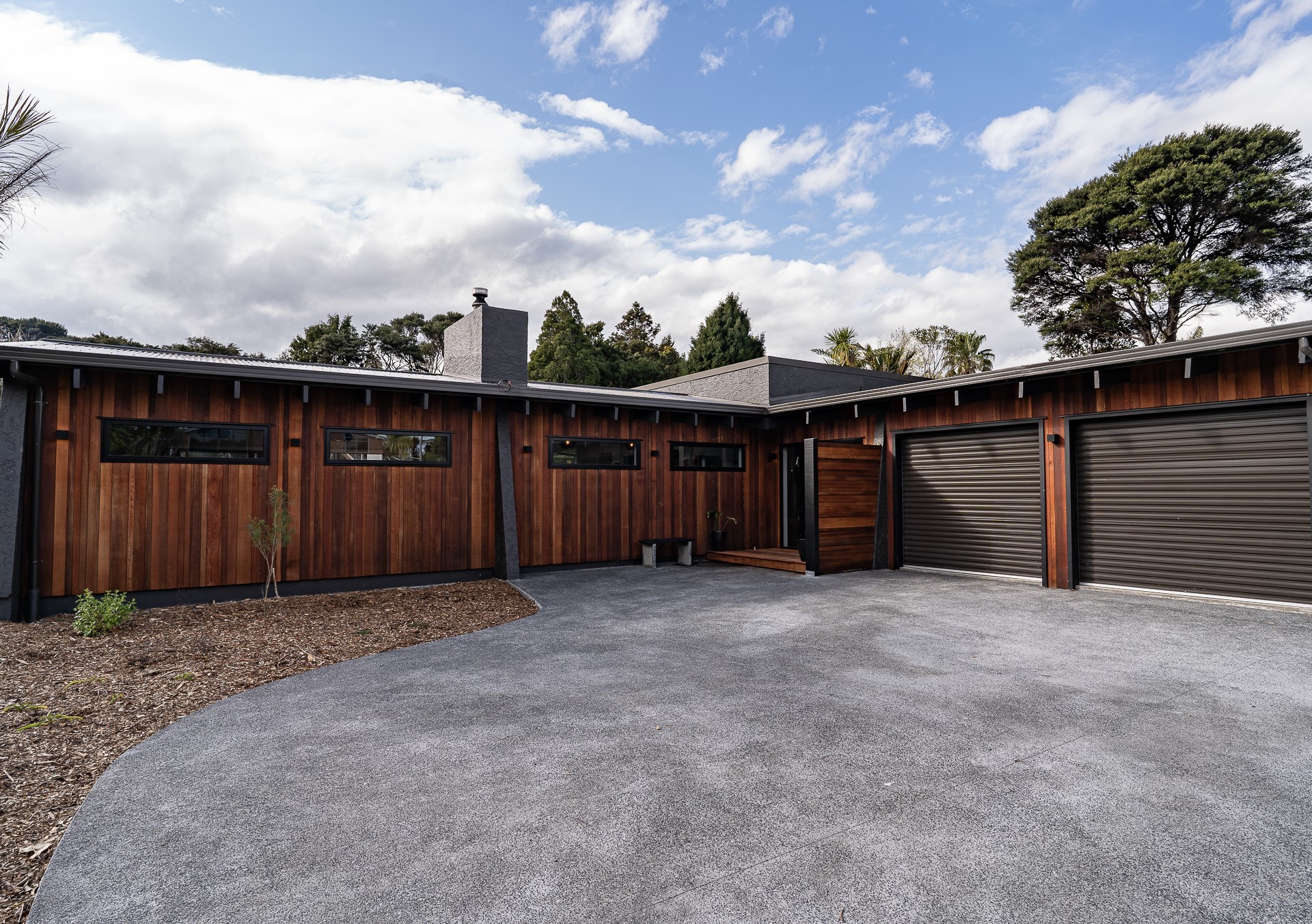 Joel believes that pulling together has great benefits for business owners too. 
"It can be quite lonely in business, especially when times are tough – you feel like you're out on a limb on your own and responsible to so many people. At The Build Collective, each owner is there to support one another, keep each other moving, and share industry knowledge. It really helps us get through." 
Joel is dedicated to getting the best outcomes for people at all levels in the trade, which includes attracting talent into the sector that he loves. 
"We're all about bringing people through the trade. Right now, we have three apprentices with us – two women and one man – and they're great. It's important for us to give back to the sector and we want to make sure they are trained to a high standard because it will benefit the wider Auckland trade going forward." 
Joel says Auckland's Alert Level 3 lockdown was easier for The Build Collective to navigate than the initial nationwide lockdown. While he had to quickly change the way the business operated, with closely managed team 'bubbles', the collective was able to keep on with most of its work and he's now seeing his own business and Auckland's trade sector recover.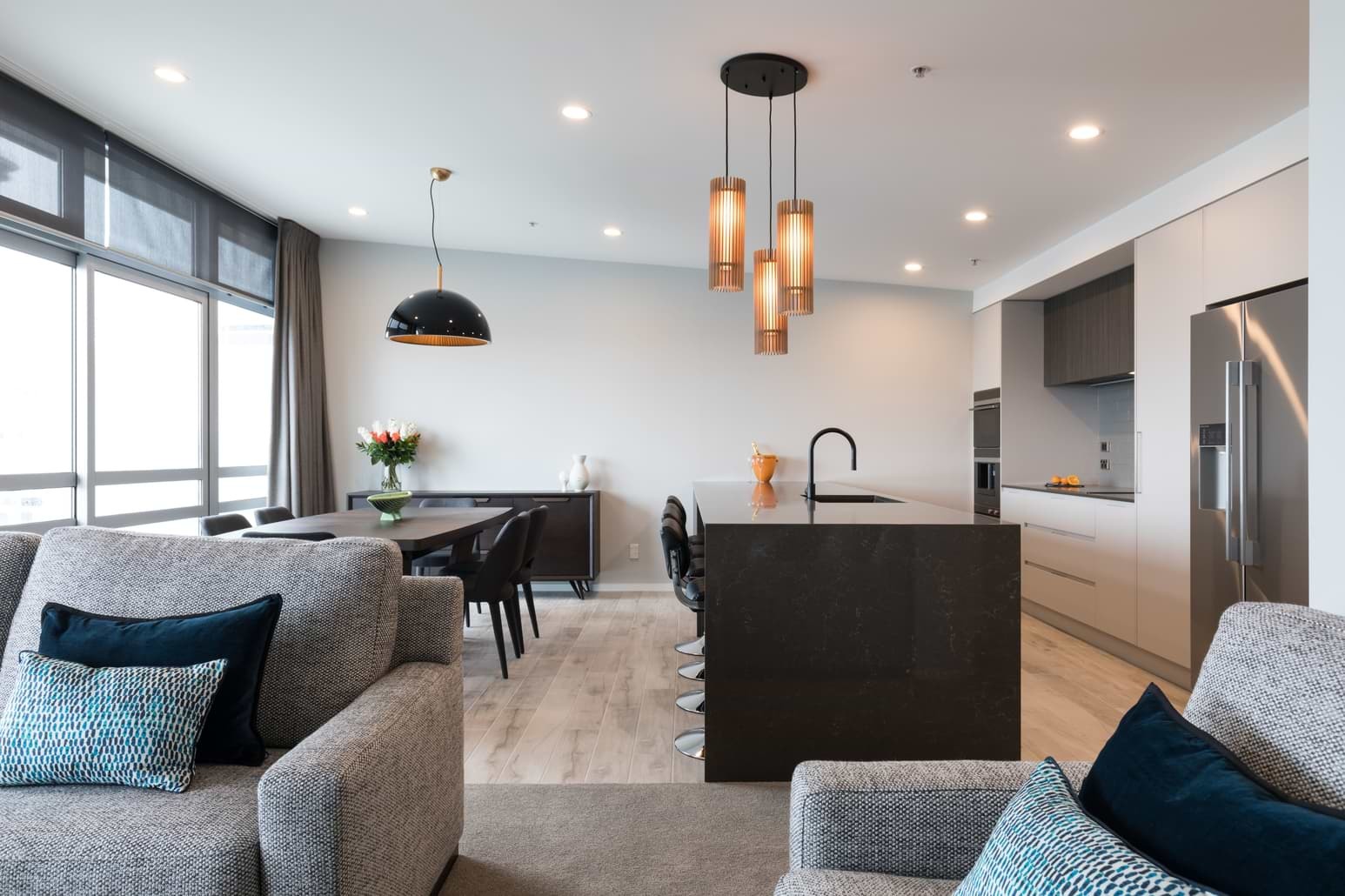 "What gives me confidence in the market for us moving forward, is that with limits on international travel, people are spending money in their backyard and on their house. We're getting a lot of kitchen and bathroom enquiries, small alterations and renovations, but a lot of small things add up to work for everyone and will keep the industry moving."
Joel is confident in the future of the region's trade sector and the opportunities available to The Build Collective.  
"There's so much development and work going on in Auckland, and we need the housing. Long term, The Build Collective would like to be doing its own developments and selling them on, so that's an exciting opportunity for us. I'm very confident and very proud to be a part of Auckland business." 
First image not promoted
1
Number of Images
3