Partners in life and business, Lakshman Anandanayagam and Kim Baldwinson share a creative vision for Tāmaki Makaurau Auckland, where real world and digital experiences meet.  
Lakshman and Kim are co-founders of Creature Post, a multi-disciplinary creative studio specialising in animation, light art, motion, extended reality, VFX and experiential events. 
Lakshman says the projects Creature Post takes on are wide-ranging – the team works with advertising agencies, brands, production companies, museums, art galleries and public events to bring creative projects and unusual ideas to life. 
"Creature Post started seven years ago when Kim and I decided to put our skills together. We both came from an advertising and post-production background, and I'd always been interested in light art and real-time digital performance." 
As Creature Post has grown, its team continued to work in traditional post-production, while increasingly moving into digital experience projects.  
Recent projects include collaboration on the design and content for two key spaces of the new All Blacks Experience at Auckland's SkyCity Precinct, and a light and sound artwork that speaks to the arrival, waka, kaitiaki and the ancestral landscapes of iwi in the refurbished south atrium of Tāmaki Paenga Hira Auckland War Memorial Museum. 
Lakshman is excited about the opportunities digital experiences present for Tāmaki Makaurau and its people, particularly following a time when social interaction was disrupted due to COVID-19. 
There's this really interesting merge happening between physical and digital experiences that we're trying to push into – to take people out of their solitary digital experience and make it social. 
One-way Creature Post mixes real world and digital experiences is through large-scale projection mapping, where images are projected onto large structures such as buildings, landscapes and even water.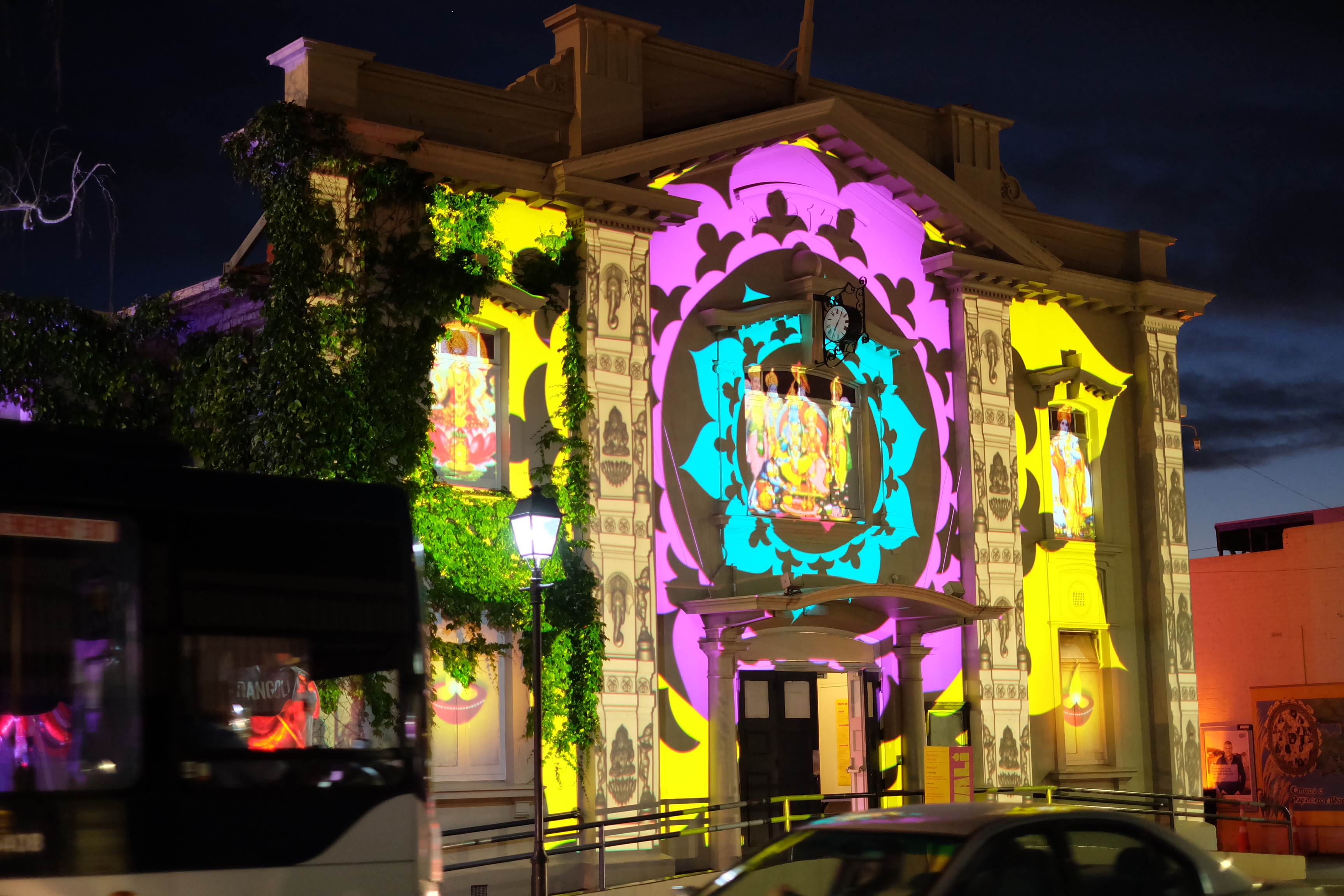 For Auckland Diwali Festival 2020, Creature Post transformed Papatoetoe Town Hall with a large-scale projection work in partnership with Foundation North and Previn Naidu, who created a bespoke music and sound composition. 
Lakshman, a native Sri Lankan Tamil, was excited when Creature Post was approached to create the projection, Light Temple: A celebration of Diwali, which tells the story of Rama, Sita and their entourage returning from war and exile, with their arrival signalling the start of Diwali. 
"Auckland is so diverse and multi-cultural, with many different cultural areas to explore. Being able to get into those communities and help reflect their stories back at them is really meaningful, particularly given my own cultural background." 
Kim agrees, explaining a lot is happening at the intersection of the arts, culture, and creativity across the region. 
We're doing a lot more public artwork in different areas of Auckland, taking art out of the inner city and into communities, and we've had some really beautiful feedback, which is so rewarding.
Auckland is home to half of all New Zealand's creative sector businesses, with more than 15,000 businesses generating 51 per cent of the country's creative sector GDP. Lakshman believes the sector will only become more important to the region.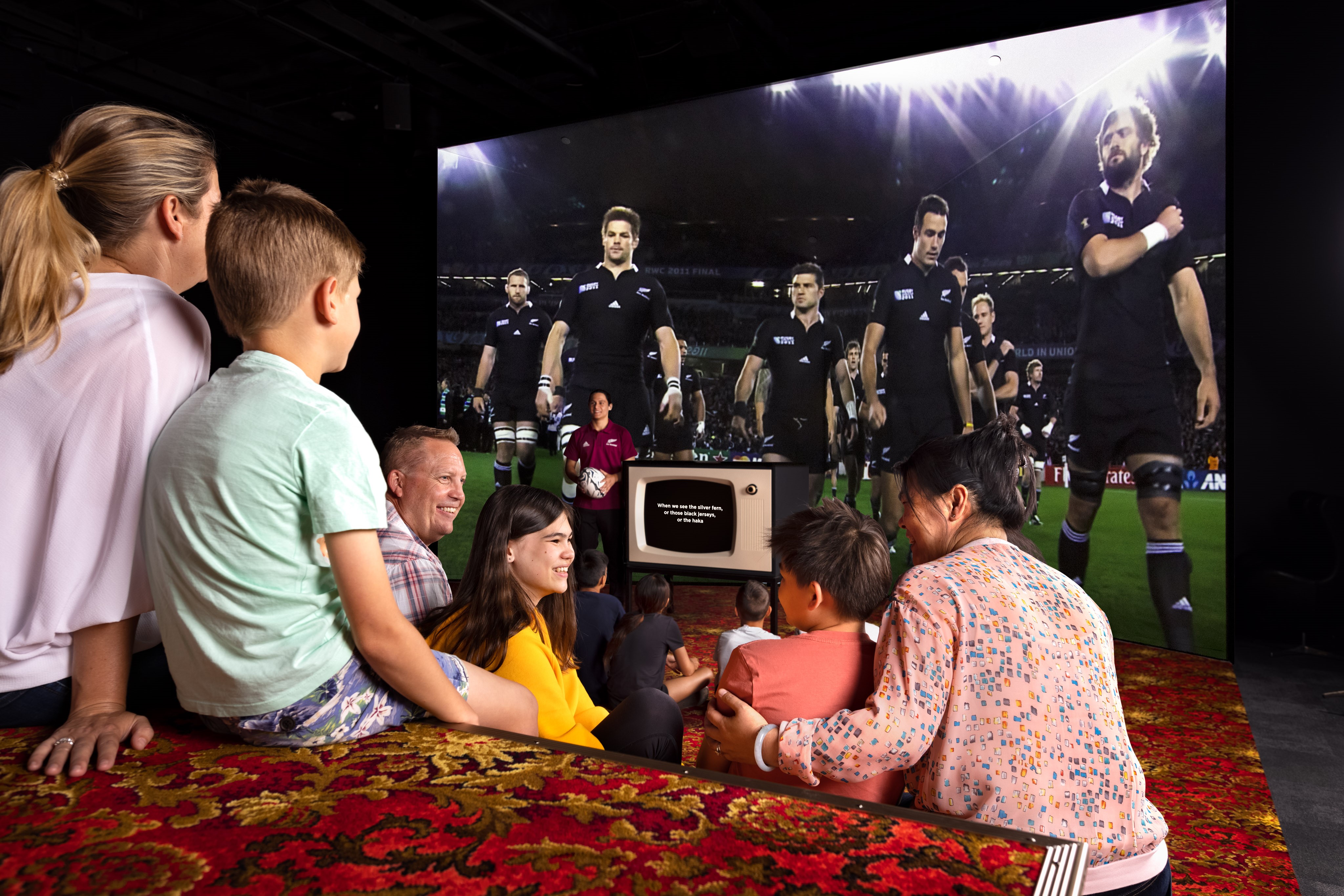 "During the lockdowns, there was a creative boom from artists and musicians embracing technology to reach people and boost morale. Now, we're experiencing the economic benefits of our predominantly COVID-free status, with international work happening on the ground in Auckland and through its remote capabilities." 
While Lakshman and Kim describe 2020 as turbulent, Creature Post's creative approach saw them take on challenges by reframing them as opportunities and embracing the loss of work as a chance to catch-up on tasks that had fallen down the priority list. Kim explains: 
"We had been so busy that in some ways, it was a bit of a blessing in disguise. We used the time to do things we ordinarily wouldn't have time to do – we built a new website, edited a new showreel, explored new tech, and did research and development too." 
Lakshman says post-lockdown, business is definitely back, and the Creature Post team is excited for the future of the business and Auckland's creative sector. 
"It gives me real confidence when I look around and see the creative talent here in Auckland. There's a lot of clever people doing amazingly creative work and it's really inspiring and encouraging. We can see Auckland's creative sector is thriving, which is testament to the wealth of talent here." 
First image not promoted
1
Number of Images
3