From the fields of computer science, mathematics and mechatronics to the vineyards and orchards of New Zealand, four Auckland friends have developed an agritech solution for a more sustainable future. 
Ali Alomari, Leila Deljkovic, Rory Buchanan and Winston Su are co-founders of Cropsy Technologies, a Tāmaki Makaurau-based startup using patent-pending hardware and artificial intelligence (AI) to help fruit growers make data-driven decisions for success. 
"At Cropsy, our mission is to make every grower a great grower and our vision is to provide certainty in a changing world and forge new frontiers in fruit growing," says Leila. 
While studying computer systems engineering at the University of Auckland, Ali says he and Leila noted a big gap between precision horticulture literature and the products that were commercially available.  
We saw an engineering problem was too exciting to ignore, so we set out to provide growers with a product that answers the needs of tomorrow but can be deployed today.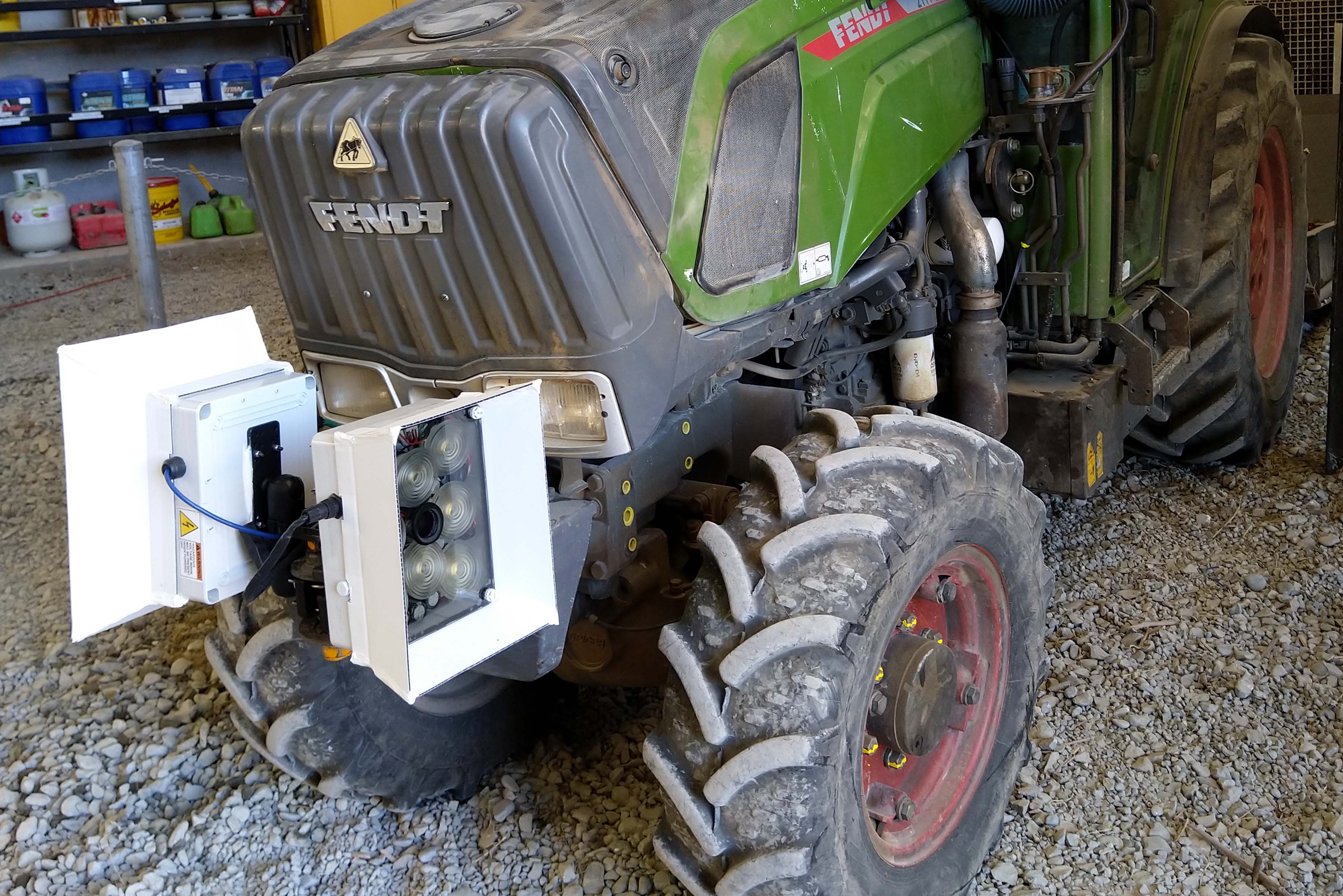 Launching Cropsy Technologies in 2018, Ali and Leila soon realised extra hands and minds were needed to help the startup reach its full potential. They recruited their friends Rory and Winston to join the team. 
The result is a unique hardware solution enabling growers to monitor every plant by putting eyes on tractors – a camera that captures crop colour and texture in images. Machine learning then generates data about fruit counts, disease symptoms, pests and pruning quality – and that's just the start.  
"The way Cropsy's technology works is that the camera retrofits onto tractors going about usual daily operations. The camera constantly takes images of the canopy and effectively, what AI does is it mimics human intelligence in real time. The insights that the AI generates are sent to the cloud and straight to the grower to view on a dashboard," explains Winston. 
Rory says the system allows growers to monitor plants at scale and make the best possible crop management decisions, for example use of pest and disease control measures, ultimately ensuring a more sustainable future for Aotearoa.  
"There's a lot more that can be done to ensure our agricultural sector is more sustainable and we have a better New Zealand, tomorrow. I never thought I'd work in agritech, but it really allows me to use my tech background to make a positive change in the world," says Rory. 
Ali agrees, saying Cropsy's offering can help make horticulture more sustainable at home and around the world. 
The problems we're solving exist for growers from Blenheim to Bordeaux. By providing this information, we de-risk a lot of the decisions that are made and make sustainability economically feasible.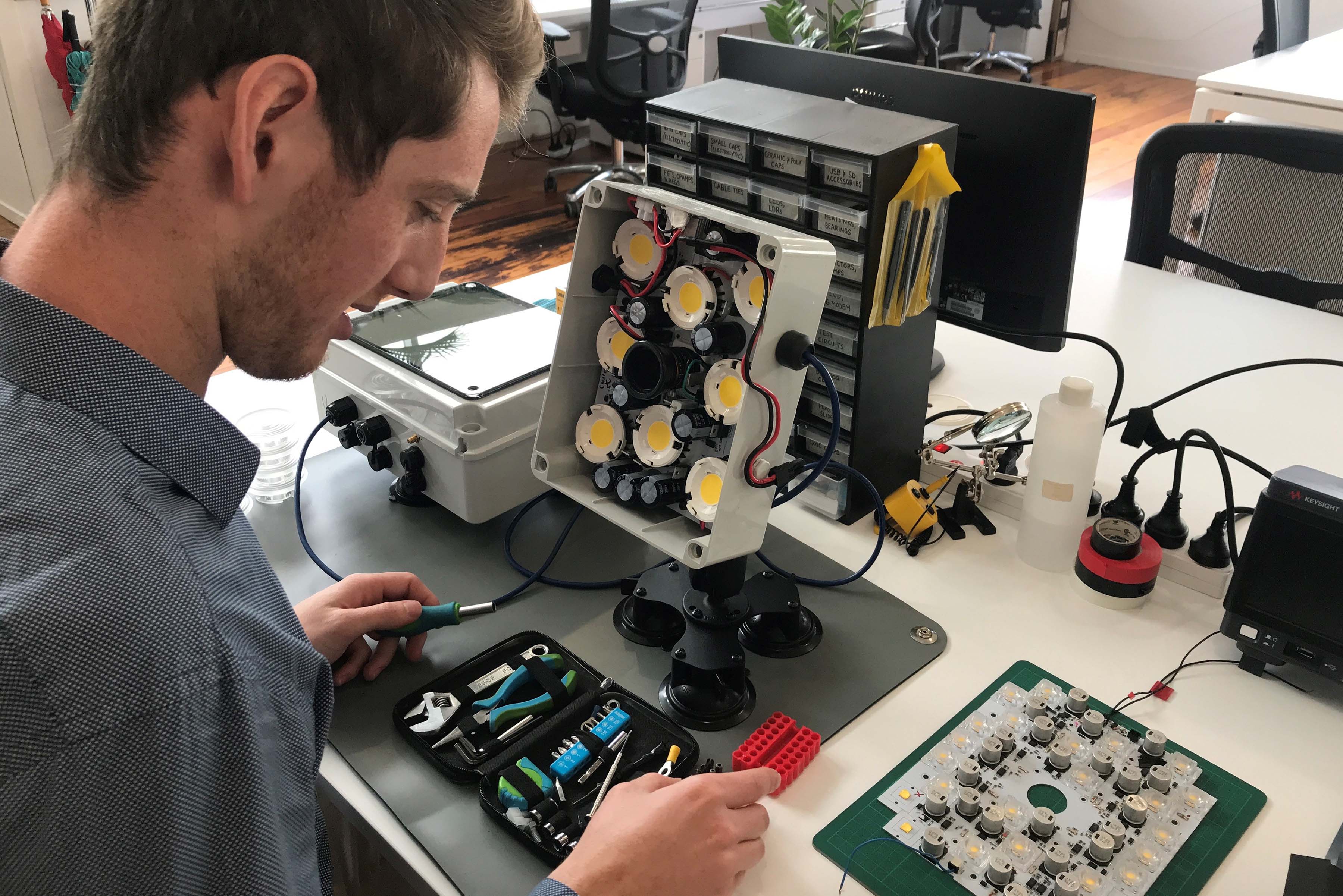 Cropsy Technologies is currently seeking New Zealand growers interested in being pilot partners for commercial use of its technology, along with investment to help scale and take its tech to the global stage. However, Winston wants people living in urban centres such as Auckland to understand how agritech solutions can benefit them too. 
"We see a need for empathy and understanding between city and country. For example, those in the city want a sustainable and affordable product, while those in the country are balancing regulations and challenges like climate change. Ultimately, agritech can help meet the needs of both," says Winston. 
Rory says the agritech sector also helps benefit Auckland's economy, offering highly skilled employment opportunities within the technology sector. 
"The Auckland agritech sector is really growing. We're seeing a lot more startups come out and really cool smart people coming out of unis with awesome, brilliant ideas as to how they can solve massive problems," says Rory.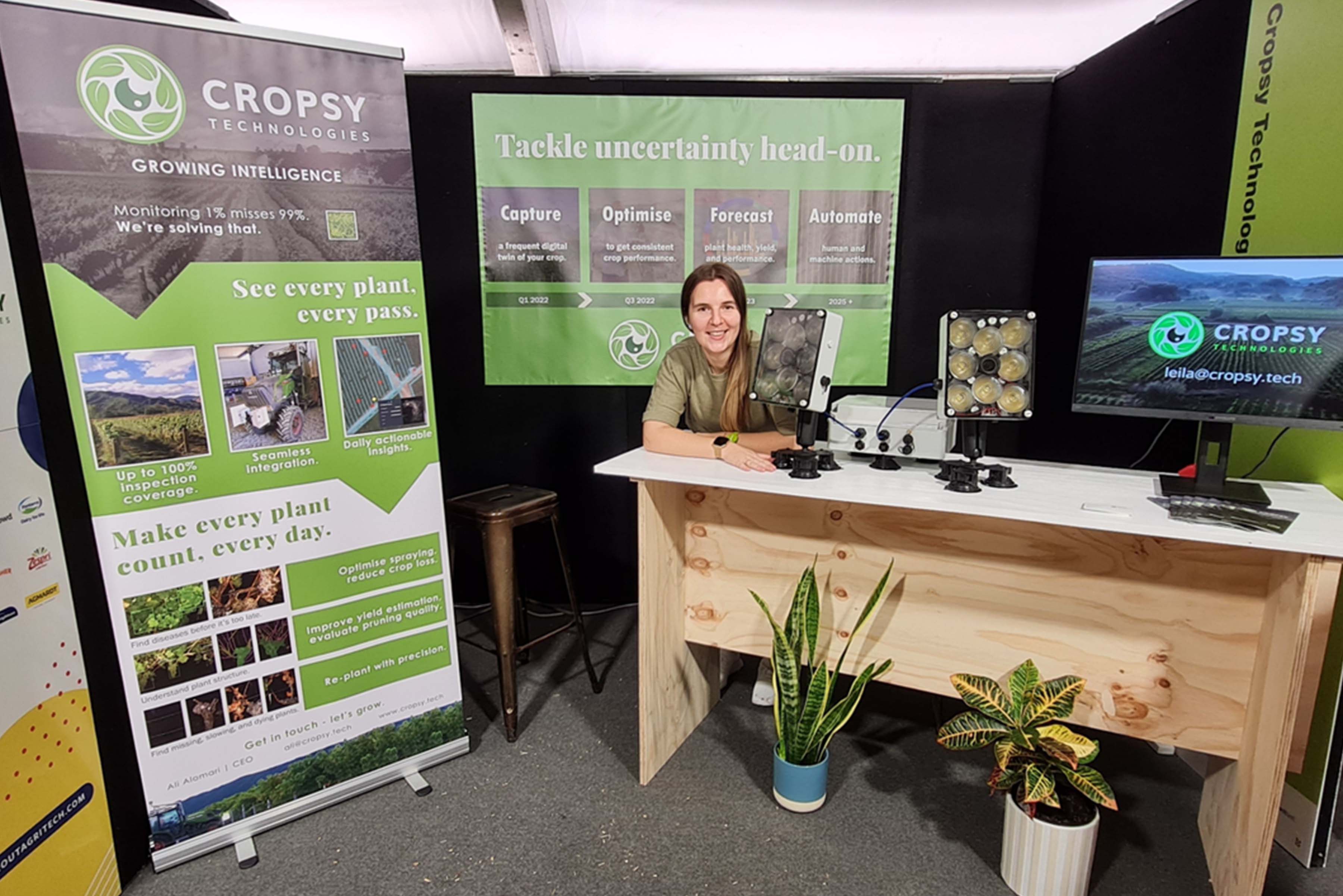 Leila says the support Cropsy Technologies has received from the Auckland tech community since launch is instrumental to its success, including it winning both the Early-Stage Award and Young Innovator's Award at Fieldays 2021. 
 "Developing an agritech business in Auckland has actually been really good. There's a lot of great people here and mentors too. We've participated in accelerator programmes and had fantastic support from Callaghan Innovation, which helped fund our R&D," says Leila. 
Ali says the team at Cropsy Technologies, which has now grown to five people, is motivated by the opportunity to be pioneers in the agritech space, taking intellectual property developed in Tāmaki Makaurau to the world. 
"Through solving global problems locally, we anticipate the world will be seeing premium agritech coming out of Auckland and New Zealand," says Ali. 
First image not promoted
1
Number of Images
3