Yana Kirakovskaya knows the power of place. It's what saw her journey from her hometown, the ancient city of Ryazan in Russia, to the vibrant urban oasis of Tāmaki Makaurau Auckland.
"From the age of 13, Auckland was a distant and beautiful dream that called inside me – a perfect blend of urban life mixed with easy access to nature. I moved here in 2011 for a gap year, fell in love with it, and haven't looked back."
Yana is Founder and Creative Director of Papaya Stories, a Tāmaki Makaurau-based social enterprise on a mission to bring joy, inspiration and meaning to people's lives through interactive events that foster belonging and connection.
Launched in 2015, Papaya Stories – named for the tropical fruit exuding colour and positivity – began as a blog featuring stories of ordinary people leading extraordinary lives. It now focuses on events, activations and workshops that enable people to inject new experiences into their own life stories.
Papaya Stories stands for well-being and mental health. We create opportunities for freedom and play, so people can experience a connection to each other and where they live.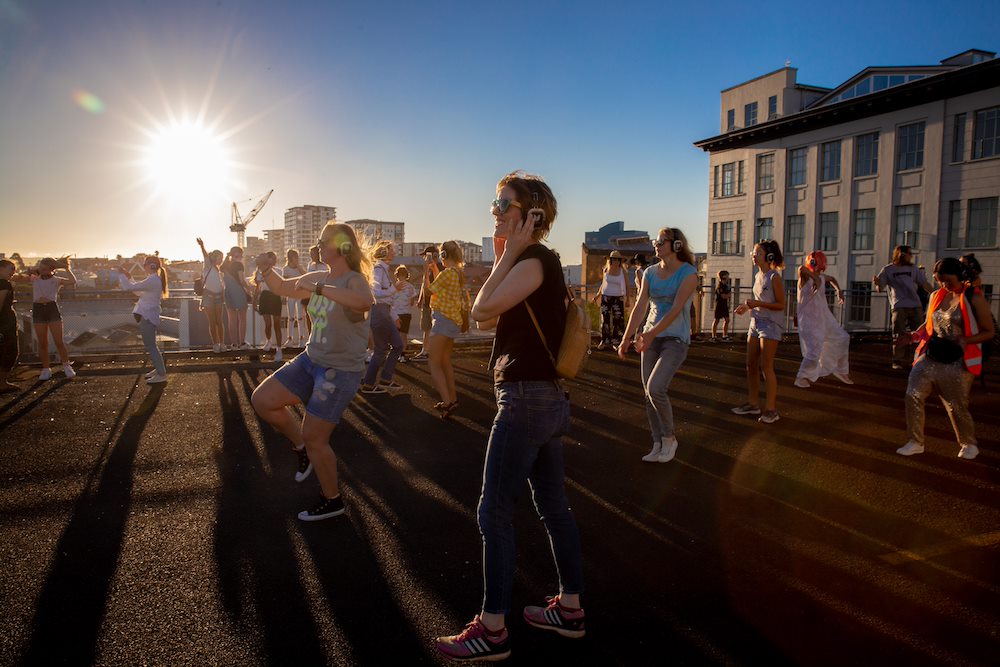 Yana's work is grounded in creative placemaking, which takes arts and culture into public spaces allowing people to reclaim these places as the heart of the community. It sees the Papaya Stories' team run a range of events across the region, such as Silent Disco Citywalk.
"Silent Disco Citywalk is a 60 to 90 minute immersive, interactive adventure where everyone is connected to pre-recorded audio entertainment. They dance their way through public spaces, united by the experience of seeing the community and each other with fresh eyes."
Yana has led about 1500 people on more than 50 Silent Disco Citywalks across Tāmaki Makaurau, tailoring expeditions through communities including Glen Innes, Henderson, Karangahape Road and the central city. She believes around 4000 more people have interacted with the event by stopping to ask questions, encouraging participants or waving and tooting from cars.
Yana says because Auckland is forever changing it can sometimes be challenging to feel grounded, but equally the constant change keeps the region dynamic and interesting.
There is so much potential for discovery in Auckland. It is a treasure chest you can keep opening and because of its size, scale and cultural diversity, it's easy to feel like a tourist in your own city.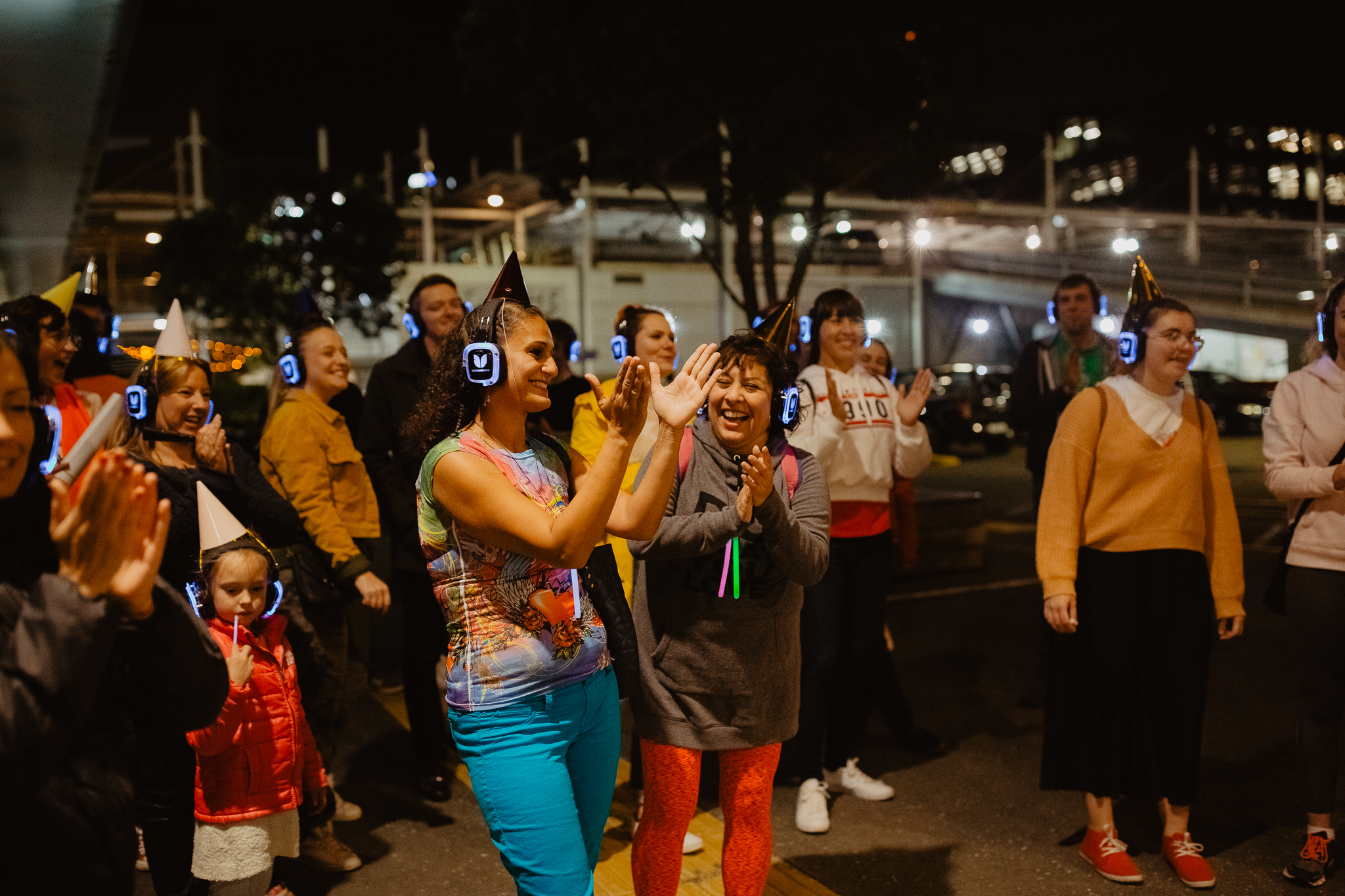 Yana believes Tāmaki Makaurau is the perfect base for creative companies to collaborate, experiment and push boundaries.
Auckland creates a cool scene for lots of things to happen. I think it has a really cool creative community that is always willing to take a risk and put on a new show or do something experimental.
Yana says the region's lively festival scene fosters a supportive network where events businesses can thrive. She is grateful for new festivals such as Elemental AKL, which offers curated experiences celebrating the region's culture, cuisine and creativity through the traditionally quieter winter season.
"Collaborating and partnering with Elemental AKL has been very positive for our company. I think it comes from the idea that we both want to inspire people to get outdoors and do something different – to experience winter in a new realm, which is really cool."
Papaya Stories held two events during Elemental AKL 2021, the colourful night-time Silent Disco Citywalk Glow Edition and a new offering, Secret Party, described by Yana as an escapade to remind participants that life is about the journey, not the destination.
A mental health advocate, Yana is keen for people to take the sense of joy and play experienced through Papaya Stories' events into everyday life, believing it will foster positive change on their life journey.
Wellbeing and mental health is a must-have conversation, so we really want to inspire the change in terms of how people treat themselves and how they can improve their lives from day to day.
While embracing the everyday, Yana and her team are motivated by the social enterprise's future growth and expansion. Yana says Papaya Stories' events and concepts are now in demand outside Auckland, and this recognition inspires her in her work.
"To share a smile or hug with someone and knowing that I created that platform that really 100 per cent stands for what we're talking about, what we believe in, is really special."
First image not promoted
1
Number of Images
3