For Manawa Udy, unlocking the potential of the creative, innovative, entrepreneurial people of south Auckland was the inspiration behind the new online shopping experience, Konei. 
The all-in-one platform brings together existing and emerging New Zealand brands and streamlines the shopping experience. It gives local creatives the opportunity to work together to build the digital marketplace in Aotearoa. 
Konei means 'this place' and is the result of the success of the week-long Made of Manukau pop-up store held last Christmas at Te Haa o Manukau, a south Auckland community coworking space. The pop-up made $23,000 in seven days, selling locally made products from 23 Māori, Pacific and south Auckland brands. 
The team originally planned to recreate the pop-up at Britomart during Matariki, the Māori new year. Then COVID-19 and the nationwide lockdown hit, and Manawa and her team had to chart a new course. 
As a young and innovative business full of entrepreneurs and creatives, it was really exciting for us to double down and look at what the strengths are that define us and how can we maximise the opportunity COVID had presented to us. 
Manawa says the lockdown period enabled a focused period of work, that kept both customers and brands at its core. 
"We decided to see what Konei could look like if we put a lot of effort and attention into building a really excellent experience for shoppers to shop online. One of the key learnings from Made of Manukau was that small brands, put together under one strong story and brand, experienced opportunities they would never have on their own." 
Manawa believes the coronavirus pandemic, while challenging, presents an exciting opportunity for south Auckland's creative community. 
"I think you can just see, almost with a glint in your eye, that this is time, these are the moments in history where things can really change, and things can really happen. It's an exciting time to be entrepreneurial and creative." 
Manawa's aspirations for Konei are not limited to Auckland. She is excited to showcase the creativity of Aotearoa to New Zealand and the world.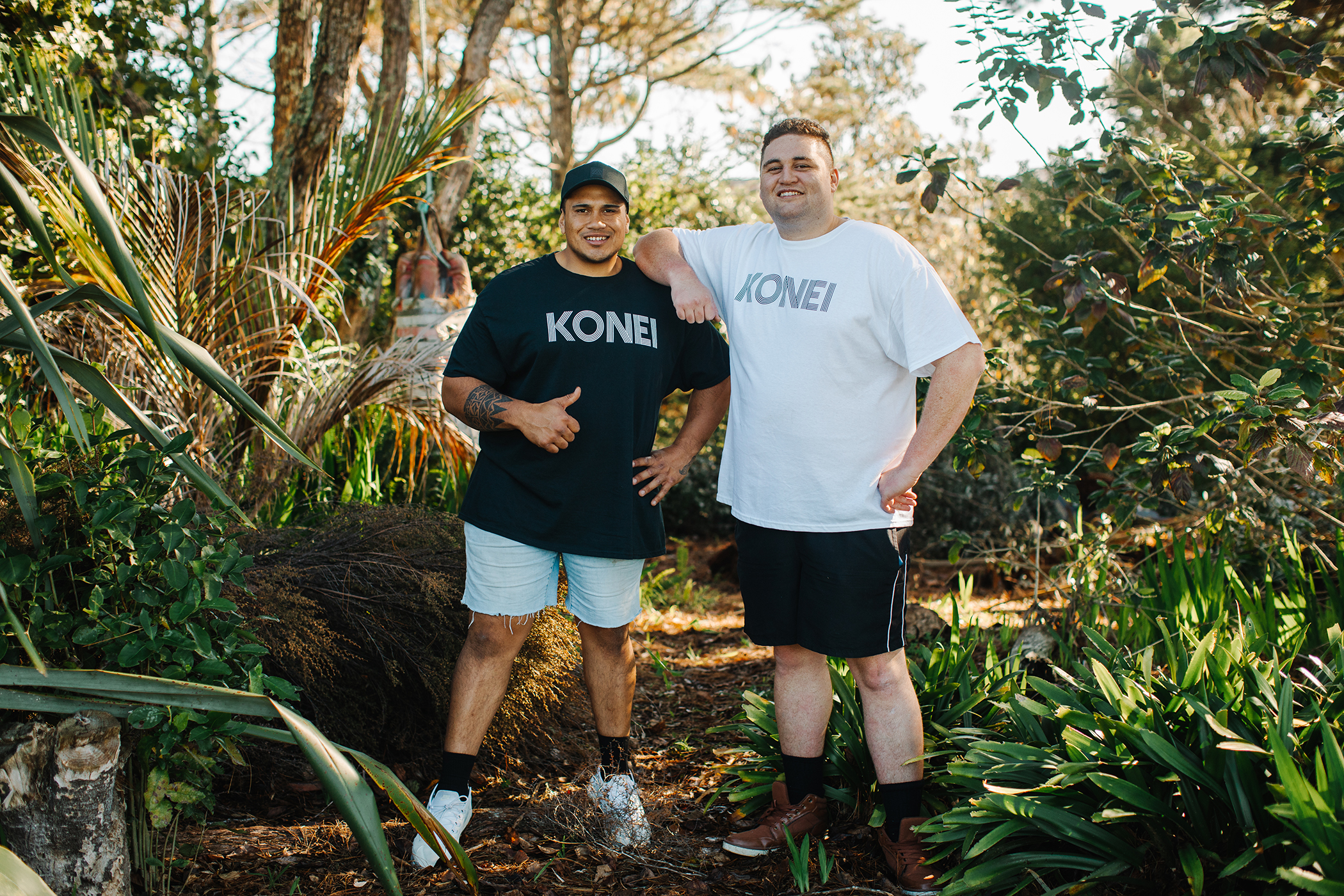 "We are thinking, how can we do that across Aotearoa? We can connect into the awesome communities we have and then see how quickly we can go global. We say Konei is like the online Kmart of only Aotearoa brands, and we're excited to see what that can do for our country." 
Manawa's passion for creativity, innovation and entrepreneurship saw her establish Ngahere Communities Ltd. It cultivates communities to enhance creativity and innovation by using collaborative spaces, common values, and co-designed programmes. 
Manawa and the Ngahere Communities team operates Te Ha o Manukau in partnership with Auckland Tourism, Events and Economic Development (ATEED), The Southern Initiative (TSI), Panuku Development Auckland and GridAKL. The coworking and makerspace plays an important role in Auckland's vibrant innovation corridor, which stretches from Massey in the north to Manukau in the south. 
"Te Haa is a place where community groups and businesses can meet and run workshops, a place where innovators and creatives can come and gather, and it's also a coworking space where people can work together." 
It's a belief and entrepreneurial spirit that has pushed Manawa and her team to run development initiatives to enhance south Auckland's contribution to the innovation corridor. 
"We have these huge aspirations as a collective to work together to really build and grow the innovation and entrepreneurial ecosystems in south Auckland. I 100 per cent believe in the creative potential of Māori and Pasifika people here." 
Manawa is passionate about nurturing the creative talent in south Auckland and believes its future is bright. 
"I think there are huge opportunities for us to harness. We are doing a bunch of work right now where we are supporting creatives, hiring creatives as much as we can on our team, and looking at what we can do around creative residencies. I reckon some incredible things could come out of south Auckland, so watch this space."