In the first of a series of profiles on local VC funds raising capital, we talk with Adrien Gheur and Ngaio Merrick from Nuance, and with their portfolio company, Easy Crypto.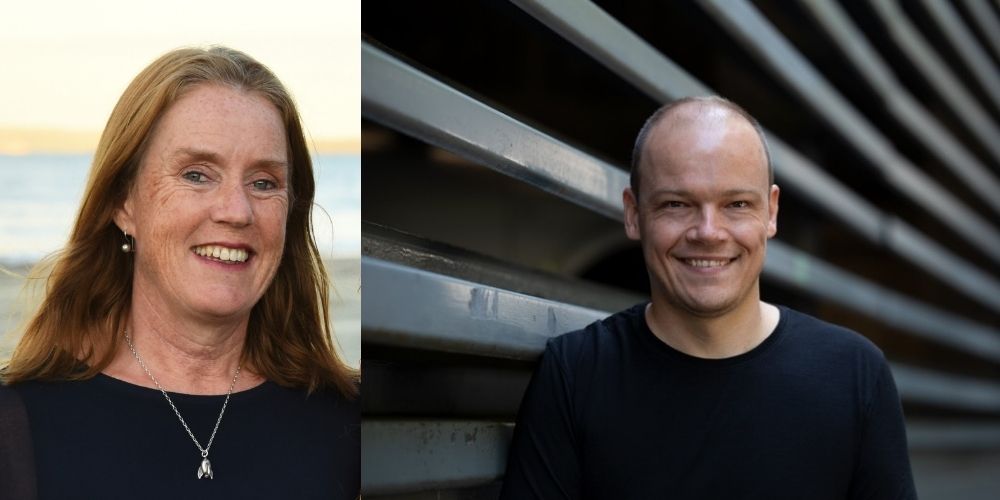 Nuance is an Auckland-based venture capital fund that helps deep tech Kiwi entrepreneurs connect with the resources to scale and take their ideas global. It focuses on businesses that look to address global problems with solutions that improve the earth and people's lives.
Its founding partners are Adrien Gheur, a former Edmund Hillary Fellowship Fellow who relocated from Singapore to Tāmaki Makaurau Auckland and Ngaio Merrick, New Zealand's first female founding partner in a deep-tech venture capital fund and board chair of Kiwinet, which supports the commercialisation of New Zealand publicly funded research.
Gheur recognises that New Zealand is not only a nation of early adopters and a test bed for global tech giants, but it's also agile and fast-moving, with much that appeals to investors.
"New Zealand companies generally grow with far less capital raised than their international counterparts," he says, "as such they provide a rich opportunity for international investors who seek a far greater equity stake in globally scaling businesses.
"New Zealand also has a higher percentage of unicorns per capita than most nations. The ecosystem here is poised for explosive growth - we've already seen that growth build this year - much the same as Singapore was ten years ago."
Connecting Kiwi companies for global growth
Nuance's investment strategy combines a tightly focused portfolio with a global reach through its co-investors and limited partners (LPs). "Our long-term vision for our LPs is simple," says Gheur, " to return their investment with a significant multiplier and provide them with opportunities to co-invest, support, mentor, and provide talent and potential exit partners for our portfolio companies."
Gheur says Nuance uses four filters for investment prospects:
Is the company providing a solution to a global problem- does it improve the world, or the way people live?
Is the solution deep tech - is it advanced engineering, science, IP, blockchain or deep AI?
Is the company going global? Nuance's key advantage is its connection with industry partners around the world.
Is the company based in New Zealand and raising Series A or B or seed?
Merrick expands on Nuance's fund profiling. "We invest in Series A and B - 80 per cent of the fund - and seed 20 per cent. Series A and B are slightly more de-risked and usually ready for scale. Deep tech takes a very long time to be successful, so focusing the fund, which has a five-year investment period, on A/B provides the greatest opportunities for success."
Merrick also notes seed series investments are much higher risk, but their pluses include, "driving the direction of the organisation for future success, doing live due diligence on the team and the tech during the first year after seed funding, and being on the capitalisation table for future funding rounds".
Nuance's investments to date have included:
EnergyBank: Founded by a team of University of Auckland alumni, EnergyBank is developing technology for deep-ocean energy storage near metropolitan areas to address the global need for large-scale renewable energy.
UBCO Bikes: Looking to the future of transport, UBCO makes utility electric vehicles (UEVs) and battery technologies for the enterprise and consumer markets, and has expanded from New Zealand into the US, Australia and Europe.
Quantifi Photonics: This Auckland-based tech and fabrication company provides instrumentation and tailored solutions to the optical communications market, using tech that relies on low electricity consumption.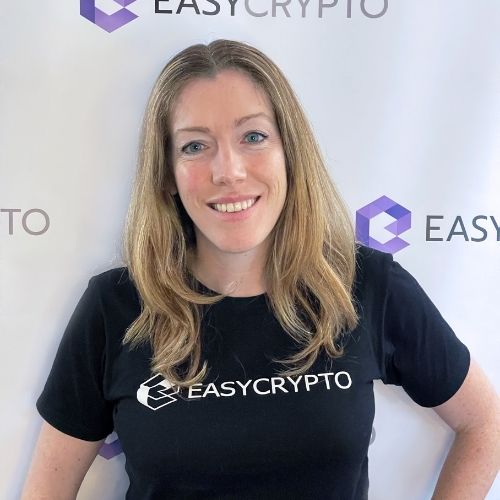 Backing Easy Crypto
Another key investment is Easy Crypto. In late 2021, Nuance led a number of backers who collectively invested $17 million in this Auckland-based cryptocurrency retail platform.
Since 2017, when Janine Grainger co-founded the business with her brother Alan, Easy Crypto has seen phenomenal growth. "We've recorded over US$1 billion in sales, with platform user numbers multiplying almost five times over the past twelve months," she notes.
"We have customers in South Africa, Australia, New Zealand and Brazil, with plans to continue our rapid expansion into Southeast Asia. Our focus on less developed countries reflects our mission to provide everyone with access to financial equality and freedom."
Easy Crypto, says Grainger, offers "scalable and compliant solutions to global problems. It has in-house development, support and helpdesk and has been cashflow funded from day one, ensuring a focus on smart growth."
That funding, she adds, has been critical to Easy Crypto's success: "The Series A round gave us the necessary firepower to attract a talented team. It was also critical to find investors who were aligned with our vision. We were excited to partner with Nuance, who shared the same purpose, vision and collaborative hustle."
Gheur also sees Nuance's backing for Easy Crypto as a win–win:
"Easy Crypto enabled some of our LPs to co-invest and for crypto-specific funds to invest in New Zealand for the first time. As well as leading ethical KiwiSaver fund Pathfinder, we invited in some key partners from Southeast Asia and the United States.
"Added to that, our cornerstone investor, Alvarium, has an in-house global investment banking team who are able to assist with merger and acquisition opportunities for our portfolio companies; they have an exhaustive list of global corporate and tech investors."
It's clear that cryptocurrency is set for rapid growth into the younger markets. Along with Nuance's other portfolio focus areas it illustrates that, with the right backing from like-minded investors, Kiwi innovators in the deep tech sector are poised for expansion.
Find out more
Contact our investment specialists to learn more about venture capital investment opportunities in Auckland, New Zealand.
DISCLAIMER: This article provides general information on potential investment opportunities in Auckland and is not intended to be used as a substitute for financial advice. The views and opinions expressed are those of the relevant author, and do not necessarily reflect the views of Tātaki Auckland Unlimited. Tātaki Auckland Unlimited disclaims all liability in connection with any action that may be taken in reliance of this article, and for any error, deficiency, flaw or omission contained in it.