We spoke with Climate VC Fund partner, Rohan MacMahon, about accelerating funding for technology solutions tackling the climate crisis.
The Climate Venture Capital Fund (CVCF) was set up in 2021 by Auckland-based venture capital firm 2040 Ventures (previously Lance Wiggs Capital Management). Rohan MacMahon, who has been a partner of the CVCF since 2021, invests in innovative businesses with ideas to advance New Zealand's and Australia's response to climate change. The CVCF made its first investment in 2021 and is currently raising up to NZ$50 million capital for future growth.
Why climate tech in New Zealand?
Operating primarily through its very active Punakaiki Fund, 2040 Ventures is one of the most established and successful VC firms in New Zealand. The team at 2040 Ventures realised they shared a common passion for boosting the pace of New Zealand's response to climate change. 
"While there are other climate tech funds around the world, there was no specialist climate fund based in New Zealand or Australia," explains Rohan. "We decided to address that opportunity with our Climate Venture Capital Fund."
Rohan believes that a great opportunity exists in New Zealand, and Auckland in particular, to support Kiwi businesses  developing innovative technology that could help solve a global problem. Offshore investors including pension funds, funds-of-funds, corporate venture funds and family offices can secure excellent portfolio exposure to such companies through limited partnership in or co-investment alongside Auckland-based venture capital funds like CVCF. "We've got great founders, world-class research institutions and progressive regulation, which together make New Zealand an excellent place to invest." 
The CVCF helps climate tech startups get ventures off the ground. Once they are up and running, Rohan explains, they can expand globally – and the ability to scale up to global returns is an enticing prospect for start-ups. "People looking to reduce carbon emissions are generally solving global problems. And we've seen several firms scaling from a New Zealand base, particularly from Auckland, because that's the home of so much of our economic activity."
For example: 
California-based Khosla Ventures (alongside New Zealand family office K1W1) has invested in Auckland-based LanzaTech, now a leader in repurposing waste for fuel and other resources. 
Auckland-based venture fund Nuance Connected Capital has invested in e-mobility solution UBCO, as well as ocean buoy–based energy-storage-as-a-service company EnergyBank. 
With a presence in Auckland as well as Wellington, MOVAC is an investor in Mint Innovation, whose e-waste recycling solution uses microbes to capture value from metal waste while mitigating environmental harm. 
The CVCF's own deal-flow includes leaders in bioplastics, green fuels, and CO2 capture systems. 
Looking to make a difference
The CVCF invests in various climate-associated sectors where founders have successfully brought the initial product to market, perhaps on a small scale. "These might be manufacturing companies making cement or steel, or they might be agricultural, or from transport or energy sectors," Rohan explains.
Equally important are 'deep tech' investments, where a research institute or university has advanced a solution in a lab. "These innovators want to scale production and commercialise their technology." Leading the Auckland region in this regard is Auckland UniServices Ltd., the commercialisation arm of the University of Auckland. 
Rohan has drawn on his experience as a ministerial advisor on technology policy and an expert in technology commercialisation. "As a technologist, I don't believe technology provides a magic bullet, and it certainly doesn't solve all problems – but it can solve some." In fact, the problems being addressed in New Zealand mirror the major ones in the offshore market. Callaghan Innovation, New Zealand's innovation agency, scopes out the opportunities for offshore partners (beyond capital) in its 2021 report NZ Climate Tech for the World. 
Making the biggest impact
In 2019, New Zealand passed legislation committing it to a carbon zero goal by 2050. The CVCF seeks out opportunities to make the largest impact. "Transport is key," says Rohan, "because that's been driving most of the growth in emissions for the last few decades. And there's also agriculture, which accounts for almost 50 per cent of total emissions in New Zealand."
Another significant contributor to emissions is New Zealand's waste system. "We have too much going to landfill," explains Rohan, "which produces other problems with water quality and pollution through runoff. So, this is another focus area." 
Leveraging strategic partnerships
As a former strategy director at Crown Infrastructure, which led the Government's successful ultra-fast broadband programme in the 2010s, Rohan appreciates the importance of strategic partnerships. "When developing climate technology, you need to think about which IPCC [Intergovernmental Panel on Climate Change] emissions category you're looking at and which supply chain you're participating in. Then you can look at how you can partner into that supply chain. 
"Whether you're involved in transport, steelmaking, or waste management, there are different supply chains, and I think having the right partnering strategy, and the right sort of sales strategy to reach out to customers and to get yourself into those supply chains, is really important. The CVCF team helps its investees build that into their plans."
Case study: MGA Thermal
The trans-Tasman mandate of the Auckland-based CVCF is one of its strengths, being the first and only climate-specific capital venture fund based in Australia and New Zealand at the time of writing. MGA Thermal is the fund's first investment, a new company born out of metallurgical research at the University of Newcastle in New South Wales, Australia. 
MGA Thermal has created an energy composite block which can store substantial amounts of clean energy for use at times of peak demand. Effectively, these blocks are batteries that are cheaper and cleaner than lithium-ion batteries. Its founders have led the research for many years. 
For the CVCF, Rohan elaborates on the key attractions of MGA Thermal: (i) the science is novel and has been tested for several years, (ii) the addressable market is large – including the billions of dollars of capital assets tied up in all stationary energy plants around the world that use coal or natural gas, and (iii) there is clear potential for a substantial reduction in greenhouse gas emissions.
"MGA are tapping into global supply chains as they work to build up their customer base, which includes large emitters looking to move to a cleaner future. This is attractive to investors of all kinds, local and offshore." Demonstrating its international traction, the company has a partnership with global engineering services firm SNC-Lavalin, and a collaboration with US-based Peregrine Turbine Technologies. 
"We expect to see MGA Thermal benefiting from increased demand for clean energy solutions and appreciating carbon prices, both of which increase the incentive for emitters to move away from fossil fuel energy sources." 
A commitment to climate friendly solutions
This aligns with an emerging global commitment to climate-friendly solutions across the investment funds industry. For instance, managers are signing up for the Net Zero Asset Managers Initiative, which obliges them to set targets consistent with net-zero 2050 and conduct five-yearly reviews. In New Zealand, managers will in the next few years be obligated under the Financial Markets Conduct Act to make climate-related disclosures, adding further incentive. United Nations Special Envoy on Climate Action and Finance and partner at Brookfield Global
Transition Fund Mark Carney assembled the Glasgow Financial Alliance for Net Zero at COP26 last November.
In our part of the world, the Investor Group on Climate Change is a group of Australian and New Zealand investors with total assets under management of A$3.6 trillion in Australia and New Zealand and a total of A$33 trillion around the world. The group looks to catalyse investor action to avert the worst risks of climate change, and to facilitate the inclusion of the impacts of climate change in its members' investment decisions.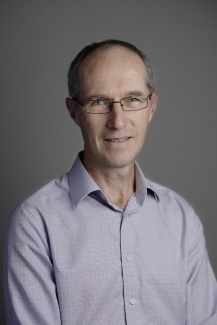 Where to from here?
"The remaining global carbon budget requires us to reduce emissions sharply," says Rohan, "and we need to get to a zero-emission world as quickly as possible. It will take a team of 7.8 billion to achieve the goal, including vast commitments from governments, industry and society. It will also generate demand for technology and businesses that will transform the world."
The Climate VC Fund is currently fundraising and is keen to have conversations with interested parties, including onshore and offshore family offices and institutional investors.
"We are evidence-based, disciplined investors who look to where the future will be," says Rohan. "New Zealand and Australia are great places for early-stage companies working in clean technologies to develop. The CVCF has built a large and compelling pipeline of such firms to consider."
This eyes-on-the-prize mindset will no doubt be of strong interest to investors offshore and in Australasia.
Find out more
Contact our investment specialists to learn more about investing in innovators working to tackle the climate crises.
DISCLAIMER: This article provides general information on potential investment opportunities in Auckland and is not intended to be used as a substitute for financial advice. The views and opinions expressed are those of the relevant author, and do not necessarily reflect the views of Tātaki Auckland Unlimited. Tātaki Auckland Unlimited and the author disclaims all liability in connection with any action that may be taken in reliance on this article, and for any error, deficiency, flaw or omission contained in it.