With new legislation requiring companies to declare carbon emissions, business leaders need highly technical knowledge to calculate their footprint and plan their environmental strategy in line with global protocols. Launched in 2008, international sustainability consultancy Edge Environment set up an office in Tāmaki Makaurau Auckland in 2021 to partner with Aotearoa New Zealand businesses and help them meet their sustainability targets. We talk with Kate Bromfield, Principal, Carbon and Climate Resilience at Edge Environment.
What services do you offer?
In simple terms, we look at where companies are making their biggest emissions and help them develop strategies to reduce them. Our specialists in behavioural change can then guide businesses on how best to communicate what they're doing internally and externally to engage their stakeholders on the journey.
We operate globally, with offices in New Zealand, Australia, Chile and the United States, and have a full spectrum offering, with experts in sustainability leadership and communications, sustainability strategy, carbon and climate resilience, circular economy, lifecycle analysis and sustainable procurement.
We are also one of the few sustainability consultancies that are B Corp certified. 
What sectors do you work with?
We work across a diverse range of sectors, including construction and infrastructure, food and beverage retail, agriculture, and tech. Our work in the fast-moving consumer goods (FMCG) sector has grown tenfold in the last five years, thanks to increasing consumer interest. 
Many of our clients are just starting out on their sustainability journey. Perhaps they've heard some buzzwords, such as environmental, social and governance criteria (ESG), or they want to measure their carbon footprint. Others are well established, with an in-house sustainability manager or team; they may even already have set some emissions reduction targets and now need to make good on promises they've made to stakeholders or the public.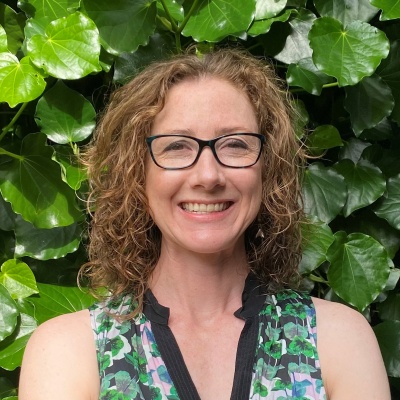 How do you assist in climate reporting and net zero target-setting? 
Reporting on their company's climate footprint is now a critical area for business leaders. Following new legislation in 2021 and reporting by the Task Force on Climate-related Financial Disclosures (TCFD), New Zealand companies are going to have to make climate-related financial disclosures. There's also rapid growth in Task Force on Nature-related Financial Disclosures (TNFD), which focuses on nature-based solutions. At Edge, we're growing our TNFD expertise in-house so we can also help clients navigate this area.
New Zealand is leading the way on TCFD legislation, and the rest of the world is watching keenly. Many of our clients have a presence in New Zealand, so they have TCFD obligations – but they also have offices elsewhere, so they want to make sure they're aligned. 
For a lot of businesses, aiming for net zero on scope one and two emissions (which covers their direct emissions, plus emissions from electricity they consume) isn't too hard, given the ease of access to renewable energy in New Zealand. The big challenge is in scope three emissions, e.g., from third-party supply chains. Organisations need to look hard at these and ask, "Where can we start making a difference?" 
We've found that once an organisation has started to ask that, they can already see potential ways to decarbonise their operations. Typically, though, they need help gauging which initiatives would have the greatest impact. Edge offers tailored mitigation modelling and advice, often presented as marginal cost abatement charts showing the costs and carbon reduction of each option. 
Next, many organisations want to establish targets and measure their progress, so the release of the world's first corporate net-zero standard from the Science Based Target initiative (SBTi) in October last year has been timely. 
The corporate net-zero standard has been prepared in line with the latest climate science and it provides a clear framework for organisations to set targets on scopes one, two and three to limit warming to 1.5°C or below. It requires organisations to set both near-term and long-term targets: by no later than 2050, they will need to have met their targets, which for most organisations will look like a 90% reduction in emissions compared to their base-year carbon footprint. To claim net-zero status, organisations will also need to have neutralised any residual emissions in their long-term target year. With an SBT of its own, Edge is well placed to help clients meet the net-zero standard and take ambitious, measurable and reportable climate action. 
Can you provide examples of your projects? 
We are creating value for New Zealand Winegrowers by helping them certify their export products as sustainable. To put some numbers on this: their latest report states that over 96 per cent of all the country's vineyard area – accounting for 1840 vineyards and 310 wineries – is certified as sustainable through their Sustainable Winegrowing New Zealand (SWNZ) programme.  
In another example, through our service offering known as 'Liveable Cities', Edge has been working on how to increase tree canopy cover within cities. We have developed the Tree Planting Predictor™ (TPP), a tool designed to provide the evidence base for how many trees need to be planted, and at what financial commitment, to achieve canopy cover targets. 
A second tool, our Street Tree Prioritiser, identifies where to plant street trees to maximise co-benefits (e.g., for cooling and human health). When used in combination with the TPP tool, it provides a powerful evidence base for establishing long-term annual, prioritised tree planting programmes. We've been applying both tools across Australia and are now conducting a pilot study with Auckland Council. 
What regulatory changes might we see in the next five years?
The construction industry will face a more pressing need for embodied carbon within building materials. That's likely to apply to roading materials as well. And I think that, far from just trying to achieve net zero, people will innovate to produce materials that are carbon-positive and mitigate our waste problems. 
What are the main barriers to businesses doing more to combat climate change? 
There's often a lack of sustainability literacy, both at the board level and across teams. In-house sustainability managers sometimes feel a little unsupported. They can struggle to get traction around what sustainability means and why it's important and creates value. And some businesses simply aren't yet aware of how sustainability is going to be better for them. Fortunately, we're seeing a lot of business leaders who are now motivated to make a real difference and leave a solid legacy from their actions.
Find out more
Contact Investment Specialist Andrew Carpenter to learn more about Auckland's green economy. 
DISCLAIMER: This article provides general information on potential investment opportunities in Auckland and is not intended to be used as a substitute for financial advice. The views and opinions expressed are those of the relevant author and do not necessarily reflect the views of Tātaki Auckland Unlimited. Tātaki Auckland Unlimited and the author disclaims all liability in connection with any action that may be taken in reliance on this article, and for any error, deficiency, flaw or omission contained in it.