Tāmaki Makaurau Auckland has a lively ecosystem built around innovation and the commercialisation of university spinouts. We spoke with Will Charles, Executive Director of Commercialisation at UniServices, a subsidiary of Waipapa Taumata Rau, University of Auckland.
How would you describe UniServices' purpose? 
We are the custodian of the university's intellectual property, seeking IP and people with interesting ideas or results that could generate new products and companies, and we try to do that as fast as possible. We engage with people wanting to buy research, whether they are government or the private sector. We also run a series of "impact businesses", with teams focused on delivering research-based services, projects and programmes in areas such as professional learning for the health and education workforce. 
What are your focus areas? 
With eight faculties and two large research institutes, the University of Auckland is multi-faceted. We look mainly at architecture, greentech, agritech, biotech and medtech (such as pharmaceuticals and medical devices) – all of them through a strong digital technology lens.  
You've had global publicity for some successes. Can you give examples?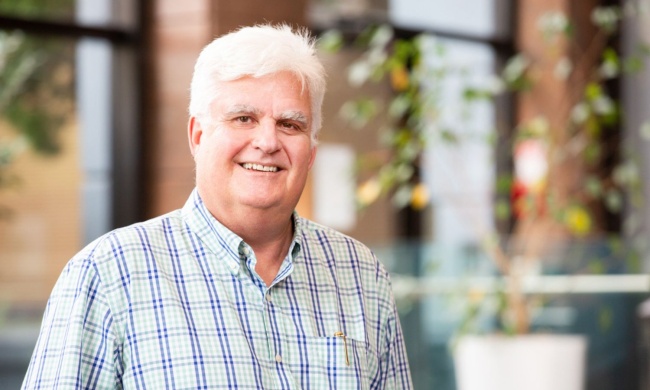 Our biggest successes have been in wireless power transfer. We supported a company called PowerbyProxi, which Apple bought in 2017 for over $100 million. Now all Apple wireless devices contain some of the technology developed at the University of Auckland. Also, machinery in clean labs where microchips and flat-panel displays are made, is typically all wirelessly powered. And if electric vehicles are to be autonomous in future, they're also likely to be charged wirelessly. 
In 2021, Rain Oncology, a biotech company making targeted therapies for cancer patients, was listed on the NASDAQ exchange. Its IP originated in the University of Auckland, and we supported the company through UniServices. 
What's under consideration right now? 
Our portfolio includes some very promising medtech devices, a number of cleantech technologies, and two or three promising new drug targets. There's Vortex Power Systems, for instance, which takes waste heat from any point of generation and recycles it into new energy. And Cirrus Materials Science has developed cleantech that dramatically reduces the use of toxic chemicals in metal coatings.  
What's unique about your commercialisation programme? 
We act much more like an investor than a seller of IP. We aim to align objectives between founders and investors by acting as investors in our own right. 
We started our own University of Auckland Inventors' Fund, which is a $40 million evergreen pre-seed fund. Designed to be the very first investment, even prior to proof of concept, it is probably the largest university-based pre-seed fund in Australasia. We have syndicated with a number of the world's largest investors, such as Temasek in Singapore. We've got co-investments with SoftBank and also with some Silicon Valley investors.  
We're also very transparent and our process is open. Nearly 15 years ago, we set up our Return on Science programme, partly to address criticisms that funding decisions were opaque. So our investment committees include representatives from across a range of industry and business sectors, including founders and CEOs. Those people help us make decisions on how we invest. All of our decision-making is public and highly accessible.  
How do you protect IP generated within the programme? 
We have three attorneys on our staff. We advise at an early stage on when to file, how to file, where to file, when not to publish, when to publish, and so on. The university has an interest in any IP that's generated using our resources or staff, but we're much more interested in having active founders, so we only ever ask for a small percentage of the company's equity in return for IP. We are expert at aligning interests so there's benefit for all.  
Describe your due diligence process. 
We apply the level of diligence appropriate to the sum, which at first could be anywhere between $5000 and $2 million. We ask questions related to the quality of the technology, the quality of the people. Our criteria are that it must be novel and scalable, with substantial market potential. We typically do two rounds of investing in a company: a very early round, then a larger one. We only seek co-investors, either at or after the second round stage, when the company has begun to prove itself. Essentially, we are creating an option for ourselves and others to come in when they want to participate. 
What does your ecosystem look like and how do you measure success?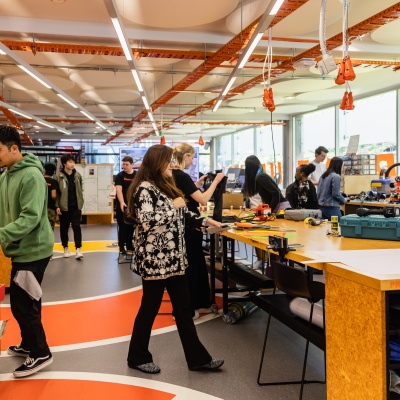 We're very connected on campus and off. The NZ Product Accelerator is a university-based facility where companies can access our equipment and talent. A lot of high-quality PhD students will also present their ideas and make connections at the investment committees. We have access to the R&D departments of Fortune100 companies in the United States, and we attend a number of international conferences across different sectors. 
On campus, the Business School's Centre for Innovation and Entrepreneurship runs Velocity, a student-led entrepreneurial development programme. We are the major sponsor of the Velocity $100K Challenge, and we also provide a lot of services to the post-Velocity VentureLab, which is the incubation programme for the winners. Our role is to ensure that people are developing their human capital, and then to provide the capital and the governance.  
Post-investment, we stay in touch by suggesting board members and advisors, and the university can continue to provide research. We measure our success on an internal rate of return of above 30 per cent, just like a venture capitalist. 
Find out more
Contact our team to learn more about investment opportunities in agritech in Tāmaki Makaurau Auckland, New Zealand.
DISCLAIMER: This article provides general information on potential investment opportunities in Auckland and is not intended to be used as a substitute for financial advice. The views and opinions expressed are those of the relevant author, and do not necessarily reflect the views of Tātaki Auckland Unlimited. Tātaki Auckland Unlimited disclaims all liability in connection with any action that may be taken in reliance of this article, and for any error, deficiency, flaw or omission contained in it.