Founded in 2017, Swoop Aero is developing world-leading technology for environmentally sustainable and scalable drone logistics.
Since 2018, it has supported healthcare logistical networks in Vanuatu, Australia, Malawi, Mozambique, the United Kingdom and the Democratic Republic of the Congo, completing over 16,000 flights. With its Swoop Campus based in Melbourne, the company continues to scale up. We talked with Richard Adams about Swoop Aero's journey to date and its vision for setting up in Tāmaki Makaurau Auckland and Aotearoa New Zealand.
What were your motives behind launching the business, and what technological innovations have made it possible?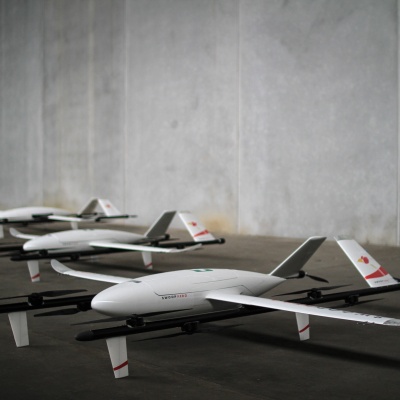 From day one, we had two aims. The first is to provide a global technology platform for drone logistics at scale: our goal is to provide 100 million people with access to drone networks by 2025, rising to one billion people by 2030. The second is to use a system that is environmentally sustainable and actively reduces greenhouse gas (GHG) emissions. 
By rejecting fossil fuel options and harnessing increasingly efficient electric battery power in our aircraft, as well as utilising the solar-powered Swoop Station for power generation, our platform emits less carbon dioxide during operations than a person walking the same distance. 
A Swoop Aero flight is emission-free, whereas a standard courier vehicle emits 24kg of CO2 over the same distance, and, unlike our drones, it would inevitably have to travel further due to the need to stick to road networks. 
What is the "expensive problem" this technology solves?
Traditional logistics incur significant capital and operational costs for companies and organisations. Drones can transform supply chains by bridging logistical gaps with seamless access to the skies. Our solution, which is scalable and replicable within days, provides rapid delivery and ensures time, cost and resource efficiencies that can be put to better uses.
In medical applications, our scheduled, on-demand and emergency flights yield multiple benefits: mitigating one-off expenses, averting the bottlenecks at medical facilities, lessening the requirement for staff overtime, and delivering swifter results. This contributes to earlier diagnoses, more effective treatment and long-term savings.
What are the some of the new-generation solutions and technology that are stepping up the work?
Our internally developed logistics and flight management software suite, combined with the increasing performance and endurance of electric batteries, allows us to increase the range, duration and safety of drone logistics, to the point where it is now a fully sustainable and scalable platform, and business as usual rather than a future concept. 
Advanced satellite networks help too, enabling our system to be operated anywhere in the world, from anywhere in the world. 
Finally, our new platform, Kite, which is an evolution of our current platform, is currently undergoing certification with the Federal Aviation Authority in the US, much like a new airliner would. Gaining this certification is the gateway to opening up the skies above cities, with Auckland being very much part of those plans. 
What logistical challenges in the health sector does your service address?
The Ministry of Health's recent New Zealand Health and Disability System Review noted that inequities in healthcare for individuals and communities were due to factors such as ethnicity, socioeconomic status, age and where they live. The Swoop Aero platform bridges the gaps in logistics by overcoming vast distances, traffic congestion and location inaccessibility – in any region, and regardless of socioeconomic status. 
We work alongside existing supply chains, integrating drone logistics for first- and last-mile delivery to transform their strength and agility. Where we don't deliver that service ourselves, we provide our technology platform selectively to organisations across the globe.
By bringing care to the patient, drone logistics helps to address chronic health conditions sooner, reducing the need for hospital-level and inpatient care. This is true of not only hospitals and medical facilities, but also retirement homes. In 2006, one in nine older people were aged 85 or over, and that proportion is projected to increase to one in four by 2061. Drone logistics will be able to bring healthcare to their doorstep; whether it is reducing the need for people to travel to access basic medication, speeding up the collection and turnaround of patients' pathology samples without them having to visit a medical facility, or reducing wastage by ensuring that critical healthcare supplies are delivered on demand.
Swoop Aero helps to increase equity in healthcare while reducing capital and operational costs to healthcare providers. Over the long term, enhancing access to healthcare reduces the need for expensive and time-consuming patient transfers and hospital stays by helping to deal with health issues earlier.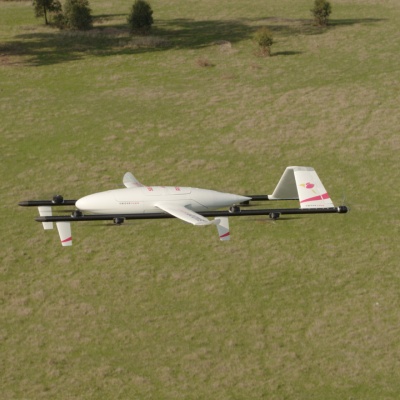 You've worked all around the world. What drew you to Auckland?
As we evolve from rural and regional operations to urban operations, Auckland will be a key market for us. We have an opportunity to establish a network with local partners that would serve over 1.6 million people, across healthcare and other sectors.
Auckland is a natural fit for Swoop Aero. Innovative and globally connected, the city is also the financial heart of New Zealand, and as well as having the largest population in the country, it's also well-connected to other areas – such as Northland, the Hauraki Gulf and the Coromandel – where drone logistics would have a positive impact. 
What opportunities or benefits does this technology bring to Auckland?
As the population of Auckland and its environs continues to grow, logistics will become more of a challenge. Drones can be part of the solution, taking vehicles off the road and alleviating congestion, while also reducing carbon emissions across the city. 
Beyond the logistical and healthcare benefits to the city and region, there are skill development and employment opportunities as well. At Swoop Aero, we're committed to working with local partners, and training and employing local staff. There is a capable workforce across the city, and we see real potential to make Auckland a powerhouse specialising in drone logistics. 
How can your business stimulate the Auckland economy?
Auckland is a centre for aviation in New Zealand, and we see that today with the planned NZ$300 million transport hub at Auckland Airport and the redesign of Ardmore Airport. At Swoop Aero we see ourselves as part of that ecosystem, filling the gaps and creating opportunities in first- and last-mile delivery in the region.
For many people, the idea of drones or autonomous systems brings to mind the loss of jobs in various sectors. But in reality, the opposite is true. We need skilled people to design, build, maintain, operate and manage our system, in addition to staffing the business operations and commercial aspects of any scaling business. This is a sector that doesn't yet exist in Auckland, and we see it as a key part of the city's economy in the not-too-distant future. 
What support has the Tataki Auckland Unlimited team provided to you?
The investment team at Tātaki Auckland Unlimited has been invaluable, providing us with information about the region and its key players, saving us time and effort and allowing us to be far more efficient in our outreach and engagement. We look forward to developing this partnership as we seek additional opportunities across the region. 
Find out more
Contact Investment Specialist Andrew Carpenter to learn more about doing business in Tāmaki Makaurau Auckland, New Zealand.
DISCLAIMER: This article provides general information on potential investment opportunities in Auckland and is not intended to be used as a substitute for financial advice. The views and opinions expressed are those of the relevant author, and do not necessarily reflect the views of Tātaki Auckland Unlimited. Tātaki Auckland Unlimited disclaims all liability in connection with any action that may be taken in reliance of this article, and for any error, deficiency, flaw or omission contained in it.