This article references business support received through Tātaki Auckland Unlimited, which previously delivered the Government's Regional Business Partner Network (RBP) programme in the Auckland region. These business support services can now be accessed through the Auckland Business Chamber, the RBP delivery partner from 1 July 2022.
Tapeta launched The Haka Experience in 2018. It has three main strands: Māori cultural performances, interactive cultural workshops in the workplace, and fronting New Zealand delegations internationally (or welcoming overseas VIPs here).
ATEED's Maori tourism team shared its industry expertise and extensive networks with The Haka Experience. Its tourism development team connected Tapeta with key contacts and opportunities in the cruise and superyacht industries.  
Tapeta says ATEED's connections and the introductions its advisors made for him opened doors and helped him secure contracts to perform haka to thousands of visitors on cruise ships berthing in Auckland, on superyachts and at Eden Park.  
the-haka-experience-success-story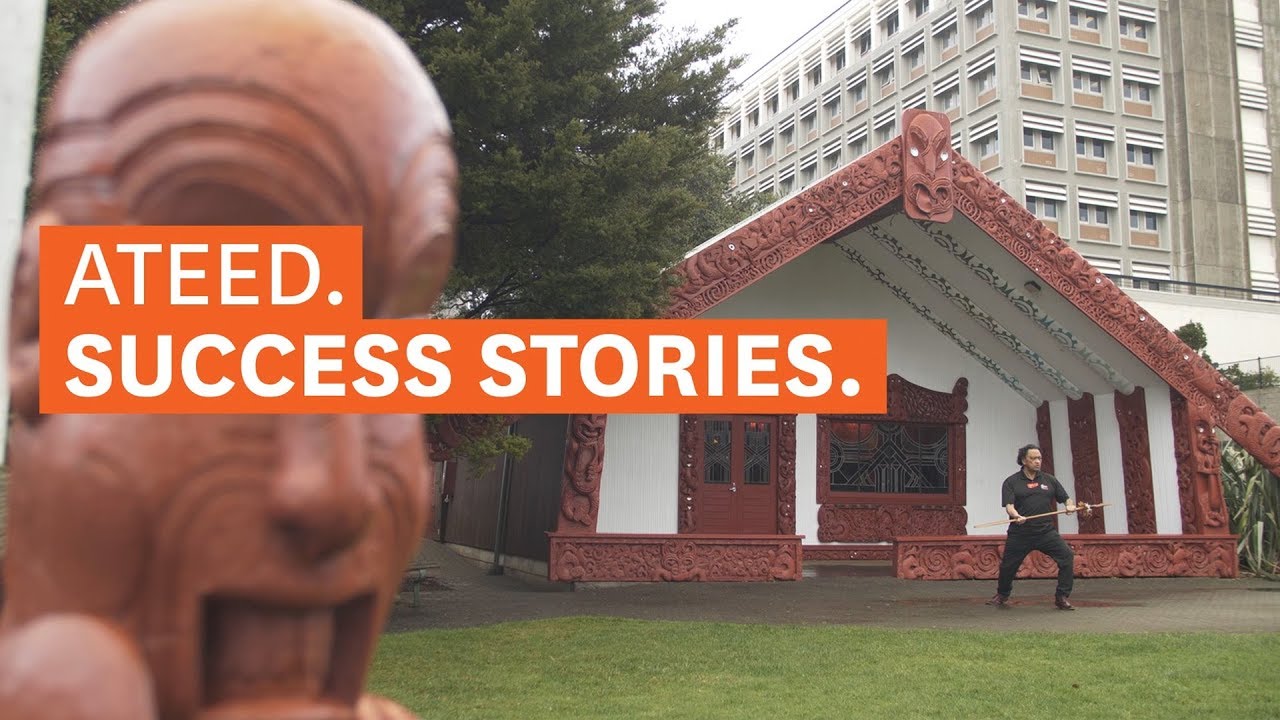 Sharing our stories with the world
The Wehi whanau name is highly respected in Aotearoa/New Zealand, with Tapeta's parents Doctors Ngapo and Pimia Wehi widely regarded as the founders of modern kapa haka. Tapeta grew up performing haka with his whanau, and while the family company wound down, the phone calls didn't stop.  
Tapeta and wife Annette now lead the champion kapa haka groups his parents founded, and have created The Haka Experience to take haka to the world. 
"Haka is what I live, eat and breathe. The goal is to talk about performance so the audience can learn about Māori language and culture, so we're sharing our stories with the world."
We have to tread a fine line between keeping tikanga intact and getting too commercial."
---
Tapeta says with figures like Head of Tourism Steffan Panoho, himself a son of a Māori tourism pioneer, ATEED understood the importance of protecting Māori tikanga, while establishing a viable business that sustains itself, provides a unique, high-quality experience and employs talented local people.
Building a community
ATEED also linked Tapeta with the Whāriki Māori Business Network, an independent, ATEED-supported network of Māori entrepreneurs, professionals and business owners. A Whāriki event was the backdrop for Tapeta's business launch, alongside fellow Whāriki member and hāngī master Rewi Spraggon launching The Māori  Kitchen. 
Tapeta urges Auckland Māori businesses to join Whāriki, take advantage of the support ATEED can offer supporting business growth and innovation and find out how they can best position themselves to seize the opportunities 2021 represents, when Auckland will be in the global spotlight as host of America's Cup 36, APEC Leaders' Week, the women's rugby and cricket world cups, national kapa haka festival Te Matatini and much more.